Beyond the Horizon Events
Webinar
The Current Challenges of Lebanon and Repercussions for the Region and Europe
Webinar
The Southern Movement, STC and Political Challenges Ahead for Yemen
Webinar
Is Reintegration of ISIS Returnees a Myth or Reality: Lessons to Be Drawn from Balkan Examples
Annual "Neighborhoods" Conference
After Covid 19 for the relationship between the EU and its neighborhoods
Webinar
Implications of Probable Designation of Houthis as a Terrorist Organisation
Training
All-in-one 4 HER Mentor Training & Socializing event
Webinar
Repercussions of COVID19 to Refugees & the Libyan Crisis ent
Webinar
Belarus – The Playbook of Russian Interference
Opening Event of the Brussels CLAIRE Office
The opening of the Brussels CLAIRE Office focuses on AI made in Europe and von der Leyen's ambitious plans.
Annual "Neighborhoods" Conference
The loss of influence of the EU in its neighborhoods for the benefit of other Int'l or regional actors
Kick-Off Meeting
EDUC8 consortium members came together in Brussels to kick-off the project.
Seminar Training
AI-Centric Transformation in Business
Summit
Future of the Transatlantic Defence Cooperation
Workshop
Advisory Board Meeting

Conference/Panel Discussion
In Light of the Return of Great Power Politics, Countering Hybrid Threats to Europe
Panel
Challenges that Trans-Atlantic Region Faces and how NATO and the EU Could Tackle Them
Annual Conference Neighborhood
Recent hydrocarbon discoveries in EU neighborhoods; scope and consequences
Conference
Challenges of Radicalization to Violent Extremism for Europe and Beyond
Symposium 2018
Emerging Trends Reshaping the International Security
Workshop
Counter Narratives for Preventing and Countering Violent Extremism (P/CVE)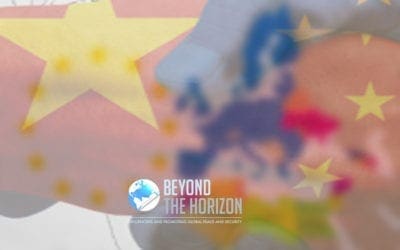 First, I will focus on the changes in meaning of borders for China and its political stance throughout the history. Then I will mention China's approach to the European Neighbourhood Policy (ENP). Neighborhood Policy in a way relates to a geopolitical border concept....
read more