ABOUT US
Beyond the Horizon International Strategic Studies Group is a non-partisan, independent, and non-profit think tank.
Beyond the Horizon International Strategic Studies Group (ISSG) is a non-partisan, independent, and non-profit think & do tank. The mission of Beyond the Horizon ISSG is to promote global peace and security by empowering decision and policy-makers with knowledge and advocating paths to prevent, mitigate or end crises and conflicts.
Beyond the Horizon ISSG is unique in its focus on realistic policies and in-depth analyses to offer comprehensive solutions on topics related to international politics and security, peace and conflict studies.
As an independent voice, Beyond the Horizon ISSG aims to translate applied and policy-oriented research in its focus areas into a language that is understandable, reliable and accessible for a wide audience.
To enhance our response to the global challenges, Beyond the Horizon ISSG keeps a watchful eye on the globe (Horizon Weekly) and countries in crisis (Crisis Horizon) to bring the issues related to its focus areas and deadly conflicts to the attention of not only security professionals but also to the general public.
Based on its expertise areas, Beyond the Horizon ISSG also provides training and consultancy services in defence and security. Group's vision is to be recognized as a centre of excellence for the delivery of vocational, professional and skill development qualifications to learners and clients across the globe.
Beyond the Horizon ISSG collaborates globally with selected partners and networks to work on projects in its research areas.
Research Areas
– DISRUPTIVE TECHNOLOGIES
AI-Powered Trusted Applications

Hybrid Intelligence-Based Decision Support Systems

Intelligent Automation in Business & Geopolitics Nexus

Cybersecurity
– GEOPOLITICS & INTERNATIONAL SECURITY
Geopolitics

Great Power Politics

Energy Security

International Organisations

Social Inclusion & Integration

Migration and Security Nexus

Gender & Security
– TERRORISM, CONFLICT AND WAR 
Preventing and Countering Violent Extremism (P/CVE)

Terrorism and Counterterrorism 

War and Conflict

Peace and Conflict Management
– MODERN WARFARE
Political Warfare

Hybrid Warfare

Modern Air & Space Power

Modern Sea Power & Maritime Security

Non-Proliferation, Arms Control and Disarmament
Main Activities
In order to close the gap between knowledge and practice, the Group:
– Provides strategic insights and policy solutions to help policy-makers, planners and practitioners in defence and security circles via training, advice, and assistance,
– Collaborates globally with selected partners and networks to do funded projects (both theoretical and applied),
– Serves as a forum for debates on its areas of interest by organising roundtable meetings, seminars, symposiums, panels, conferences and summits.    
Disclaimer and Other Legal Information
The views and opinions expressed in this portal are those of the authors and do not necessarily reflect the official policy or position of any other agency, organisation, employer or company. Assumptions made in the analyses are not reflective of the position of any entity other than the author(s) – and, since we are critically-thinking human beings, these views are always subject to change, revision, and rethinking at any time.
The authors and Beyond the Horizon are not to be held responsible for misuse, reuse, recycled and cited and/or uncited copies of the content by others.
A propos- Beyond the Horizon ISSG
Beyond the Horizon ISSG (International Strategic Studies Group) est un « think & do tank », non partisan, indépendant et à but non lucratif. La mission de Beyond the Horizon ISSG est de promouvoir la paix et la sécurité mondiale en donnant aux décideurs et aux responsables politiques des connaissances et en préconisant des moyens de prévenir, d'atténuer ou de mettre fin aux crises et aux conflits.
Beyond the Horizon ISSG est unique en se concentrant sur des politiques réalistes et des analyses approfondies pour offrir des solutions complètes sur des sujets liés à la politique et à la sécurité internationale, à la paix et aux études des conflits.
En tant que voix indépendante, Beyond the Horizon ISSG vise à traduire la recherche appliquée et la recherche sur des thèmes politiques dans ses domaines de prédilection dans un langage compréhensible, fiable et accessible à un large public.
Pour améliorer notre réponse aux défis mondiaux, Beyond the Horizon ISSG garde un œil attentif sur le monde (Horizon Weekly) et sur les pays en crise (Crisis Horizon) pour porter les questions liées à ses domaines d'intérêt et aux conflits meurtriers à l'attention, non seulement des professionnels de la sécurité, mais aussi du grand public.
Sur la base de ses domaines d'expertise, Beyond the Horizon ISSG fournit également des services de formation et de conseil en matière de défense et de sécurité. La vision du groupe est d'être reconnu comme un centre d'excellence pour la fourniture de qualifications professionnelles, de perfectionnement professionnel et de développement des compétences aux apprenants et aux clients du monde entier.
Beyond the Horizon ISSG collabore à l'échelle mondiale avec des partenaires et des réseaux sélectionnés pour travailler sur des projets dans ses domaines de recherche.
Domaines de Recherche
– GÉOPOLITIQUE ET DE SÉCURITÉ INTERNATIONALE
Géopolitique
Politique des grandes puissances
Sécurité énergétique
Organisations internationales
Inclusion et intégration sociales
Le lien entre migration et sécurité
Genre et sécurité
– TERRORISME, CONFLIT ET GUERRE
Prévenir et contrer l'extrémisme violent (P/CVE)
Terrorisme et lutte contre le terrorisme
Guerres et conflits
Paix et gestion des conflits
– GUERRE MODERNE
Guerre politique
Guerre hybride
La puissance aérienne et aérospatiale moderne
Puissance maritime moderne et sécurité maritime
Non-prolifération, contrôle des armes et désarmement
– LES TECHNOLOGIES DE RUPTURE
Applications de confiance alimentées par l'IA
Systèmes d'aide à la décision basés sur l'intelligence hybrides
L'automatisation intelligente dans les affaires et la géopolitique
Cyber sécurité
Principales Activités
Afin de combler l'écart entre les connaissances et la pratique, le Groupe :
– Fournit des idées stratégiques et des solutions politiques pour aider les décideurs, les planificateurs et les praticiens des milieux de la défense et de la sécurité par le biais de formations, de conseils et d'assistance,
– Collabore, à l'échelle mondiale, avec des partenaires et des réseaux sélectionnés pour réaliser les projets financés (tant théoriques qu'appliqués),
– Sert de forum pour les débats sur ses domaines d'intérêt en organisant des tables rondes, des séminaires, des symposiums, des panels, des conférences et des sommets.
Clause de non-responsabilité et autres informations juridiques
Les points de vue et opinions exprimés sur ce portail sont ceux des auteurs et ne reflètent pas nécessairement la politique ou la position officielle d'une autre agence, organisation, employeur ou entreprise. Les hypothèses formulées dans les analyses ne reflètent pas la position d'une entité autre que l'auteur ou les auteurs – et, comme nous sommes des êtres humains à la pensée critique, ces opinions sont toujours susceptibles d'être modifiées, révisées et repensées à tout moment.
Les auteurs et Beyond the Horizon ne doivent pas être tenus pour responsables du mauvais usage, de la réutilisation, du recyclage et des copies citées et/ou non citées du contenu par d'autres.
https://behorizon.org/aboutus/
Beyond the Horizon International Strategic Studies Group (ISSG) is een onpartijdige, onafhankelijke en non-profit denktank. De missie van Beyond the Horizon ISSG is het bevorderen van wereldwijde vrede en veiligheid door besluitvormers en beleidsmakers te voorzien van kennis en te pleiten voor wegen om crisissen en conflicten te voorkomen, te beperken of te beëindigen.
Beyond the Horizon ISSG is uniek in zijn focus op realistisch beleid en diepgaande analyses om uitgebreide oplossingen te bieden voor onderwerpen die verband houden met internationale politiek en veiligheids-, vrede- en conflictstudies.
Als een onafhankelijke stem wil Beyond the Horizon ISSG toegepast en beleidsgericht onderzoek in haar focusgebieden vertalen naar een taal die begrijpelijk, betrouwbaar en toegankelijk is voor een breed publiek.
Om onze antwoorden  op de wereldwijde uitdagingen te verbeteren, houdt Beyond the Horizon ISSG de wereld (Horizon Weekly) en landen in crisis (Crisis Horizon) in de gaten om de kwesties die verband houden met de aandachtsgebieden en dodelijke conflicten onder de aandacht te brengen van niet alleen de veiligheidsprofessionals, maar ook van het grote publiek.
Op basis van haar expertise biedt Beyond the Horizon ISSG ook trainingen en adviesdiensten aan op het gebied van defensie en veiligheid. De visie van de Groep is om erkend te worden als een expertisecentrum voor het leveren van beroepskwalificaties en vaardigheidsbewijzen aan mensen over de hele wereld.
Buiten de Horizon ISSG werkt wereldwijd samen met geselecteerde partners en netwerken om te werken aan projecten in haar onderzoeksgebieden.
Kernactiviteiten
Om de kloof tussen kennis en praktijk te dichten:
– biedt de Groep strategische inzichten en beleidsoplossingen om beleidsmakers en praktijkmensen in defensie- en veiligheidskringen te helpen via training, advies en assistentie,
– werkt de Groep wereldwijd samen met geselecteerde partners en netwerken om gefinancierde projecten (zowel theoretische als toegepaste) uit te voeren,
– dient de Groep als forum voor debatten over haar interessegebieden door het organiseren van rondetafelbijeenkomsten, seminaries, symposia, panels, conferenties en topontmoetingen.
Disclaimer en Andere Juridische Informatie
De standpunten en meningen die in dit portaal worden geuit zijn die van de auteur(s) en weerspiegelen niet noodzakelijkerwijs het officiële beleid of de officiële positie van een andere instantie, organisatie, werkgever of bedrijf. De veronderstellingen in de analyses zijn geen weerspiegeling van de positie van een andere entiteit dan de auteur(s) en aangezien we kritisch denkende mensen zijn, zijn deze meningen altijd onderhevig aan verandering, herziening en heroverweging op elk moment.
Beyond the Horizon en haar mensen zijn niet verantwoordelijk voor misbruik of hergebruik van haar inhoud noch voor geciteerde en/of ongeciteerde kopieën van de inhoud door anderen.


European Union Transparency Register Identification Number: 146054127966-91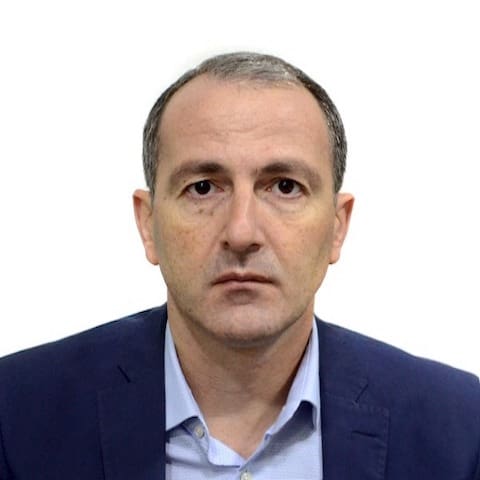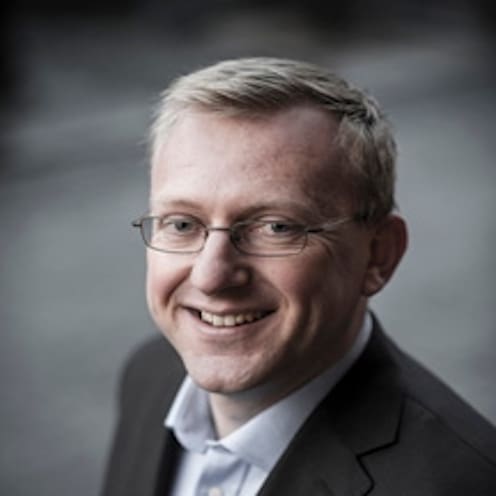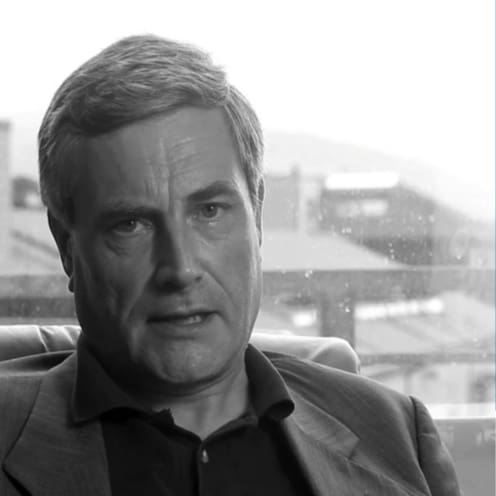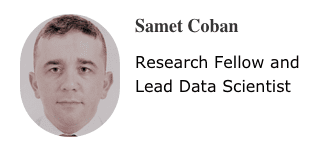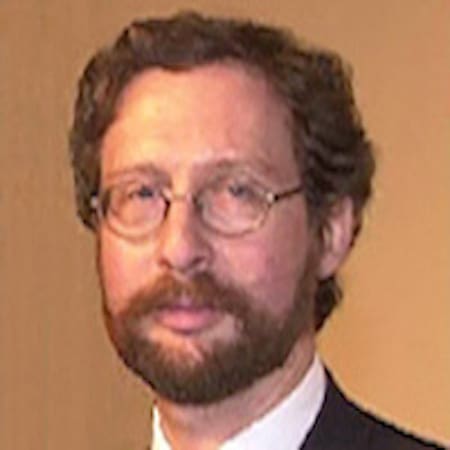 Robert M. Cutler, PhD
Non-Resident Senior Research Fellow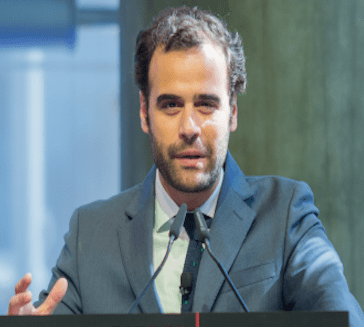 Felipe Pathé Duarte, Prof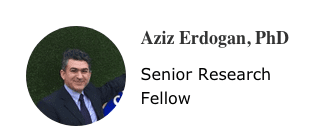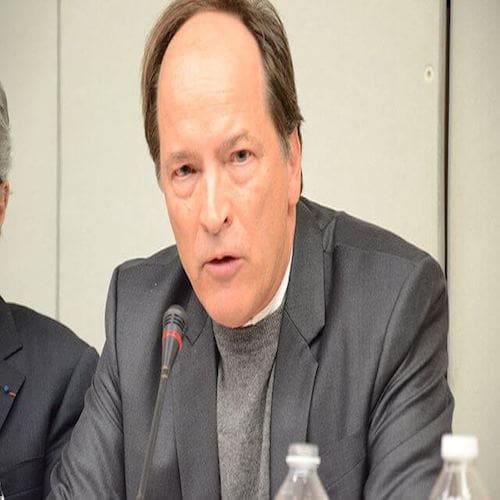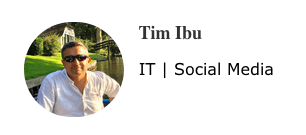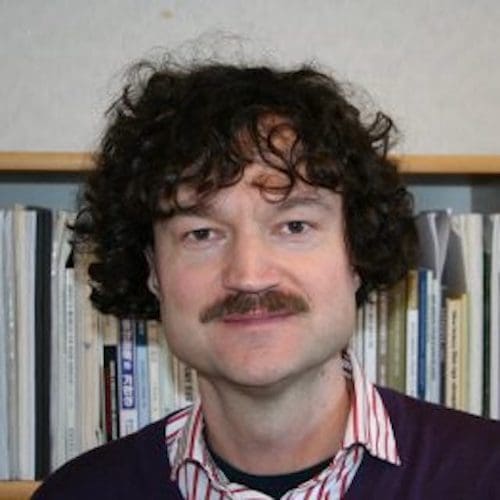 Gabriel Johnson, Assoc. Prof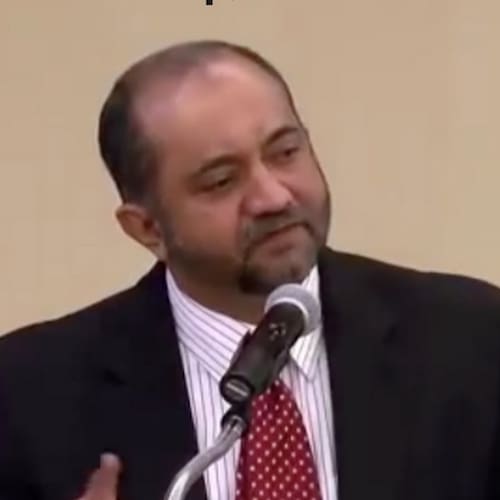 Muqtedar Khan, Prof
Non-Resident Senior Research Fellow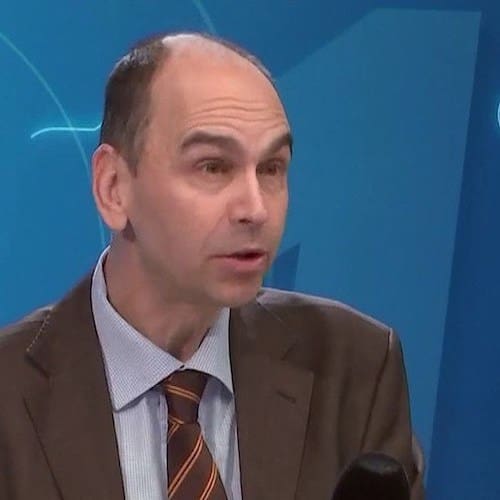 David Strachan-Morris, PhD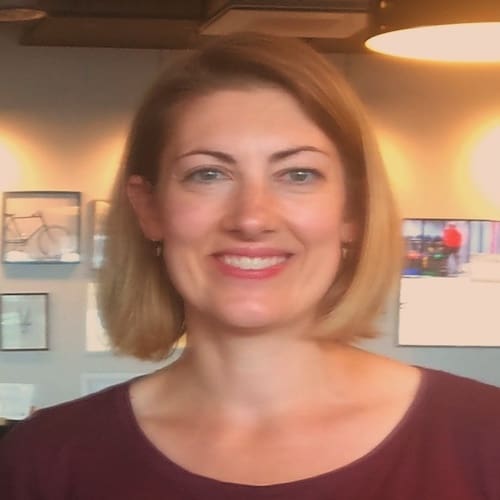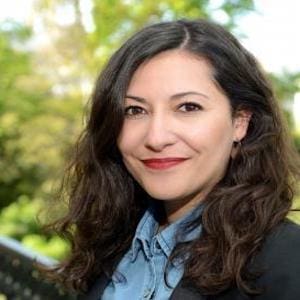 Sarah Perret, Assoc. Prof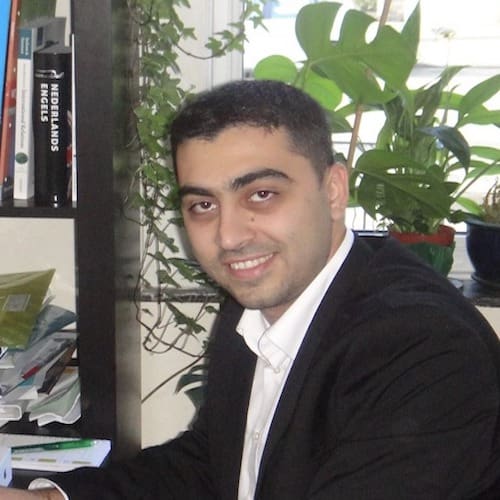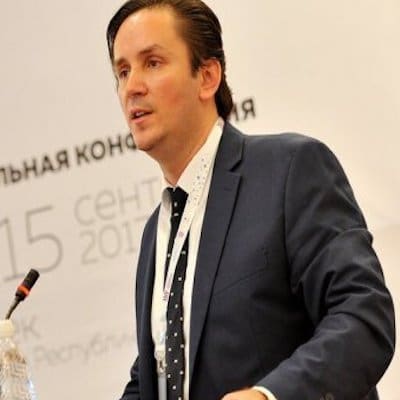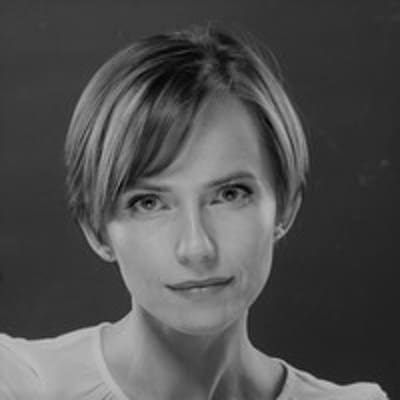 Olena Snigyr, Ph.D.
Non-Resident Research Fellow
Anne Speckhard, Assoc.Prof.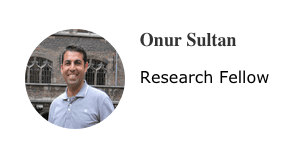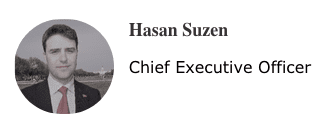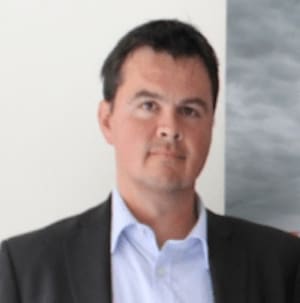 Tanguy Struye de Swielande, Prof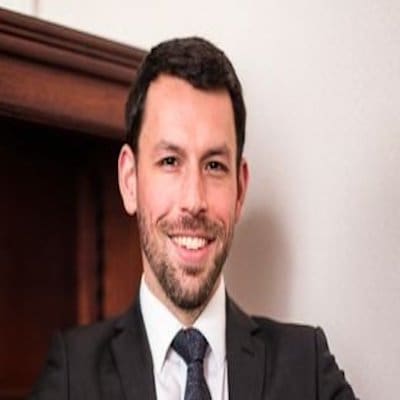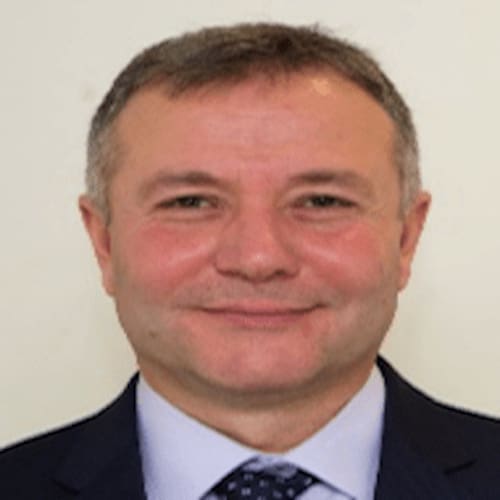 Dorina Torje
Business Intelligence Analyst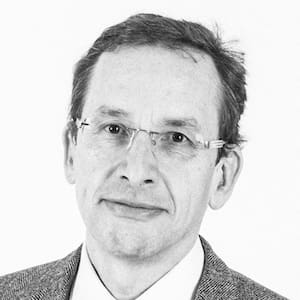 Rodrigo Alvarez Valdes, Prof