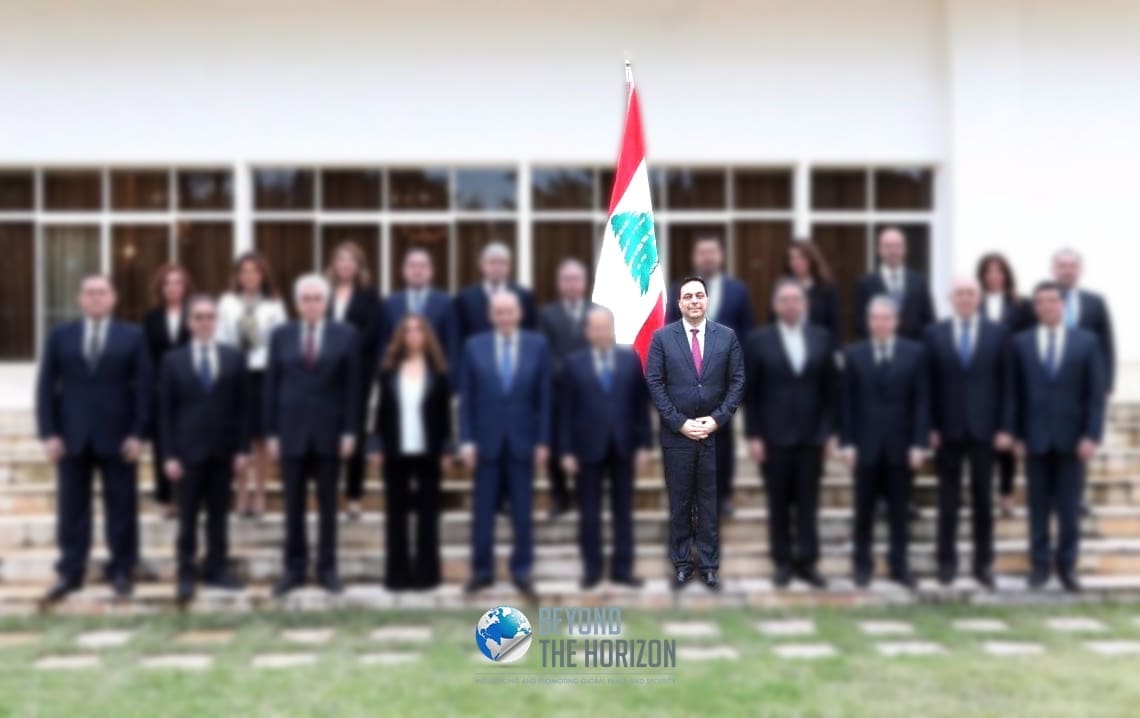 Prime Minister Hassan Diab government has finally won the parliament's confidence vote this Tuesday, with one of the lowest scores in the modern history of Lebanon, managing only 63 votes out of 128. The day witnessed massive popular protests, that tried to derail the confidence vote, by impeding the MPs from reaching parliament and mustering the quorum. The people in the street were successful, President Aoun, Speaker Berri, and Hezbollah were unable to get enough MPs for the quorum, forcing Speaker Berri to resort to his old friend Jumblatt, who is supposedly part of the opposition, asking him to send his MPs to reach the minimum number of MPs for confidence.
Understandably, many questions are swirling about the new government. Will, it really be independent, and will the government choose and implement the right solutions? Will it muster the necessary international support to alleviate part of the pressing healthcare, financial, and even nutritional needs facing the Lebanese! How will it treat the protestors, will it use a soft or hard approach with them, tossing them in jails, using increasingly violent tactics to disperse the protests!
As the great Mark Twain once said: "history does not repeat itself, but it often rhymes." This series of articles will try to answer some of these questions, by using analysis and some historical analogies, finding common trends that might be applied to Mr. Diab's government and how it might perform. However, this article will be limited to understanding this government's political affiliation and level of independence, especially with regard to the Sunni population and their political loyalties.
In the post Taef period, the Prime Minister's office became one of the strongest and most sought-after positions in the state. Indeed, the allegiance and political affiliation of the Sunni Prime Minster usually determines the general direction of the country. Many have tried to decipher the latest Lebanese Prime Minster allegiance, and whether he is a true independent. Indeed, how the new prime minister treats the Sunnis would answer many of these questions, and probably determine the fate of his government.
Since 1990 there have been just three Prime Ministers who were not part of the Hariri camp or his allies 1. First, Omar Karmeh who ruled in the early '90s, before Rafik Hariri came to power. His reign crashed down after the country was rocked with demonstration following a severe devaluation of the Lebanese pound! His second time, was not much better when he was nominated just before Rafik Hariri's assassination in 2005, and then Karameh resigned just three months later, bowing to popular pressure.
However, the most interesting examples, that might really help us illuminate where the new Diab government allegiance will fall, are the 1998-2000 Salim Hoss and the 2011-2014 Najib Mikati governments. 
The Hoss Government
In 1998, PM Rafik Hariri was about to form a new government after the election of President Emil Lahoud, when Hariri objected to how the PM mandatory consultations were held, and rescinded his candidature. Known for his enmity with PM Hariri, President Lahoud and most of the MPs allied with Syria wasted no time and elected Prime Minister Hoss. PM Hoss was a typical technocrat, who became Prime Minister several times in the '80s, and was known for his integrity and knowledge.
In those days the country was facing a recessing and deepening economic issues. PM Hoss proposed a plan to reform the state and launched a comprehensive anti-corruption campaign. His government included several decent and neutral experts' ministers, with a smaller number of ministers belonging or close to political parties and to Syria. At the time, it was common knowledge that Jamil el Sayyed, a close ally to the Syrian, played an important role in facilitating the formation, paving the way for the government confidence vote. Indeed, he was later appointed by the same government as the Head of the General Security Apparatus.
The moment PM Hoss government was formed and received confidence, he launched his much-anticipated anticorruption campaign, prosecuting many high-profile public servants close to Hariri. That was a welcome change, yet people soon discovered that the campaign was just a witch hunt, exclusively targeting, former PM Rafik Hariri's supporters in the different public institutions. Many high-ranking bureaucrats 2 were put in jail awaiting slow and politicized trials, even Hariri's finance minister and close advisor Fouad Siniora was accused with fabricated claims and threatened with jail.
PM Rafik Hariri and his supporters, especially the Sunni were in an uproar. Demonstration was out of the questions with the Syrian army occupying Lebanon and their dreaded Moukhabarat (military intelligence) controlling and spying on everyone. But the people were angry, and they became angrier, especially when Hoss's anti-corruption campaign fizzled out and stopped after targeting Hariri's supporters. Not one public official from the President or the Speaker or even from any other political party was approached or even questioned. What made it worse, is that after a year or so, most accused were released and declared innocent by the judiciary.
In 2000, it was election time, and PM Hariri channeled all that anger, and despite blatant gerrymandering by President Lahoud and his Syrian backers, PM Hariri won a clean slate in Beirut 3. PM Hariri even defeated Hoss, and to further humiliate him, PM Hariri's candidate against Hoss was a first time politically unknown woman, who won with double the votes.
Indeed, despite his integrity, and professionalisms Beirut's Sunni never forgave Hoss for putting Hariri's men in jail, failing to protect the Sunni's interests, and for attacking Hariri, the man the Sunni believed he represented them. What made their reaction even more visceral is PM hoss answer to why he did not continue his anti-corruption campaign, and why he stopped at the Sunni and didn't put in jail any of the president men, he simply answered: "I couldn't do anything, they did not allow me…"  In Lebanon's political life, a lot can be forgiven by your 'people' but never weakness!
The Mikati Government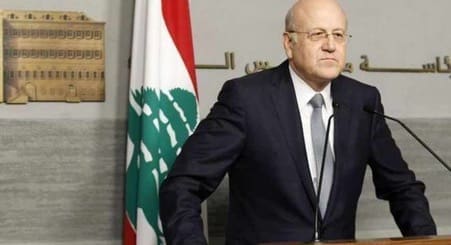 Fast forward, to 2011. PM Saad Hariri (Rafik Hariri's son and political heir) almost two-year tenure as Prime Minister came to a sudden stop. General Aoun and his son in Law, allied with Hezbollah decided to remove him and resigned from the government, causing a full dismissal of the government 4.
After a show of force by Hezbollah on the street of Beirut, PM Najib Mikati was elected. Expecting another witch hunt, FM supporters in the public service and the different ministries prepared for the worst. However, PM Mikati did not fall into that trap. Despite constant demands by FPM and the other components of march 8, PM Mikati drew a red line and defended each and every Sunni public servant, including Youssef (yes, the same one), and most especially Wissam el Hasan the all-powerful Head of ISF. Even more, PM Mikati ordered his government to openly and directly pay Lebanon's part of International Tribunal dues (the tribunal accused four members of Hezbollah of assassinating PM Rafik Hariri in 2005). Even though one of March 8 camp's main demands was to stop the payments, and canceling the tribunal outright 5. PM Mikati did not stop at that, he was in constant coordination with FM, especially former PM Siniora, pushing for the employment of many FM supporters in the public service.
PM Mikati's actions were not just out of altruistic feelings or co-sectarian solidarity. PM Mikati understood well enough that no matter if PM Saad Hariri was in or out of government, he still represented the majority of the Sunni street. And if PM Mikati wanted to preserve his popularity within his Sunni community in Tripoli, he could not antagonize PM Hariri and his supporters. Otherwise, he would become a pariah with his own people and face the fate of Salim Hoss.
 The Diab Government

So, it is 2020 and PM Hassan Diab is the new Prime Minister. His government shares many parallels with PM Hoss government in 1998, the country is facing a severely worsening economic and financial crisis, with a looming recession. Additionally, PM Diab is claiming to have a comprehensive reform and anti-corruption plan. His government supposedly includes many decent and some independent ministers, with a few politically affiliated ones. However, Jamil el Sayyed shadow looms largely behind it, and it was formed with the blessing of the March 8 coalition, while FM and Geagea's LF, and the rest of the old March 14 boycotted it. So will PM Diab follow in PM Hoss footsteps, actively prosecuting PM Hariri's followers in the public service, or look the other way while Gibran Bassil embarks on such a witch hunt against Hariri's men, condemning himself to early retirement and political insignificance. While, enraging the Sunni street, pouring gasoline on the fire of the demonstrators, and pushing the street towards more entrenched demands?
Alternatively, will PM Diab be another Mikati and play the long game, work on stability, while alleviating the fears of the Sunni street, by preserving and defending PM Hariri appointee and supporters in the different public positions, mending his low standing within the Sunni streets, and absorbing some of the anger directed against him by the Sunni demonstrators? He could possibly even start coordinating and cooperating with PM Hariri and his team of advisors and political allies, to find a solution for the many problems facing Lebanon. Thus, Mr. Diab might limit the fallouts of the crisis and save the Lebanese from its worst consequences, ensuring a possible political future for himself inside his community in the long run?
It is still too early to say, PM Diab's actions, background, and mannerisms are similar to PM Hoss. Additionally, several of the Ministers in PM Diab government have a similar background of those who were around PM Hoss, with strong connections and close relations to the Syrian regime and its henchmen in Lebanon. Another important indicator is how PM Diab's government will deal with Lebanon's payment of the International Tribunal dues. However, PM Diab also showed some backbone in the government formation, standing up to Gibran Bassil and other politicians.
Time will tell, but the moment Sunni public servants and Hariri supporters start being dismissed and put on trial, then we will know that a witch hunt has started. It is worthy to especially keep an eye on the top positions, such as those in the Judicial (like the General Prosecutor Judge Samir Hammoud), in the Security services (like the General director of ISF Imad Ossman), and in the telecom ministry, the Office of the President of the Council of Ministers, and others. If that happens then we can further conclude that FPM and Hezbollah have decided to confront Hariri and the Sunni community, while PM Diab has chosen to be either an accomplice or an impotent bystander.
"Originally published  at 128lebanon.com on 18 Feb 2020.  Reprinted with permission."
Starting 1990: Omar Karami (90-92), Rafik Hariri (92-98), Selim Hoss (98-2000), Rafik Hariri (2000-04), Omar Karami (04-05), Najib Mikati (2005), Fouad Sinioura (05-09), Saad Hariri (09-11), Najib Mikati (11-14), Tammam Salam (14-16), Saad Hariri (16-20), Hsaan Diab (2020, …)
For example, the head of Ogero Abdel Menhem Youssef, Imad Nawam, Mount Lebanon Governor Mohamad Yammout, and Beirut's governor Nicole Saba.
Beirut was the only district that the Syrian allowed Rafik Hariri to fully run in. I firmly believe that if he ran in the north and the West Bekaa he would have won an even larger number of MPs.
When a third plus one of the governments resigns, the full government falls and new consultations for a new prime minister are called.
PM Saad Hariri was pushed out of government because of the issues of the false witnesses, related to the international tribunal.
Contact
Phone
Tel: +32 (0) 2 801 13 57-58
Email
Address
Beyond the Horizon ISSG
Davincilaan 1, 1932 Brussels