In recent years Europeans have made important steps forward – PESCO, CARD, European Defence Fund – in developing a more unified and coherent European Defence Technological and Industrial Base (EDTIB). In an era characterized by strategic uncertainty, the EU is willing to improve its resilience and ability to act more independently regarding its security. The return of great power politics, the annexation of Crimea in 2014, the weakened relationships between the United States and its European NATO counterparts under the Trump Administration, and the U.S' strategic shift towards Asia in the long term, are some of the factors explaining the EU willingness to develop defence capabilities in Europe at a more optimal and efficient cost, which should bolster Europeans' ability to conduct a more independent and credible foreign policy. Yet despite the recent implemented initiatives and mechanisms, many European countries are still tempted to conceive industrial ventures with a 'national mindset', thus undermining the possibilities of better pooling and sharing resources needed for the development of ambitious defence programmes.
The European military aviation landscape perfectly illustrates that the consolidation of a European Defence Market is still a work in progress. Indeed, many European States in the process of replacing their fighter aircraft are looking for different options which do not always favour the European Defence Industry as a whole. Belgium and Poland have for instance decided to replace their ageing fleets with F-35s whereas others in same need are still undecided as regards their choice. Two European projects to develop a sixth-generation fighter compete against each other. On the one hand, there is Future Combat Air System (FCAS), led by France, Germany and Spain, and on the other hand, there is Tempest, led by the UK with the participation of Sweden and Italy, who recently joined the programme on September 10. The Netherlands is a potential partner often cited as well.
Without going into too many technical details, both projects should be understood as a system of systems, in which the fighters – namely the Tempest and the Next-Generation Fighter (NGF) for the Future Combat Air System (FCAS) – will be the centrepieces. Although both projects are not identical, they are similar in many aspects. The Tempest and the FCAS systems will improve the situational awareness of their forces in the multi-domain battle horizon by improving interconnectivity with other assets from their air, naval, land, space and cyber components. On the other hand, the use of artificial intelligence, data analysis, UAVS, and loyal wingmen/remote carriers should improve decision-making processes and offensive/defensive capabilities. The two fighters will probably be equipped with long-range sensing, directed energy weapons, cyber protection, and they will be optionally manned. In light of these important similarities, one question arises: Why do we have two competing next-generation fighter projects in Europe? The reason for that mainly lies in a mix of power politics and competing national interests.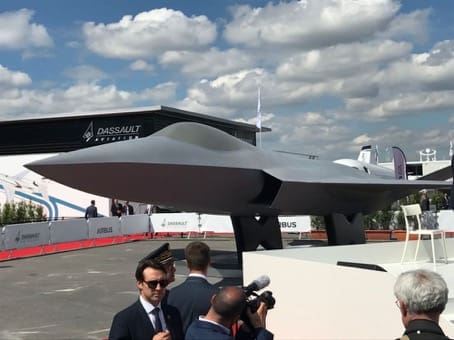 (Source : challenges.fr)
From an economic perspective, having two competing projects in Europe is not rational. In fact, most of the different partners involved in both projects are trying to secure a piece of the pie for their national industrial champions. This is not without consequences, as it implies making industrial concessions or being put aside by other 'rival' countries. The FCAS programme is led by France with Dassault Aviation conceiving the Next-Generation Fighter (NGF). Airbus Defence & Space will develop the Air Combat Cloud and remote carriers. MBDA will also work on remote carriers, and it will work on developing other weaponry, while the engine will be developed by Safran and MTU. Spain, who recently joined the project, will play the third role in this venture. France's prominent role in this endeavour could be explained by the fact that German policymakers have long thought of letting France take the lead with the FCAS, in exchange for taking the industrial leadership of the Main Ground Combat System, a new generation Franco-German tank project.
Different experts have pointed out France's role in shaping the FCAS project in an exclusive way. Although the French government has repeatedly claimed additional partners were welcome, this doesn't hold true. Belgium has long been willing to be part of the FCAS, and its non-involvement in the project might be explained by France's reluctance to include Belgium following its choice of purchasing F-35's to replace its F-16's instead of the French Rafale. Italy is another country which has been deliberately set aside according to former under-secretary for defence Guido Crosseto and current head of the Italian defense industry association. In order to secure the shares awarded to their industry, FCAS partners, and more specifically France, would have been willing to halt Italy joining in.
The FCAS partners might also be willing to avoid repeating past mistakes. The multinational development of the Airbus A400m Atlas is a telling example of what must not be done. The A400m project had to take into account many different demands from the involved partners. Too many versions based on national requirements were requested, and the production areas were scattered across the different partners, which all in all undermined prospects of leveraging scales of costs, as well as enhancing the productivity of the plane. For that reason, additional partners might only join the FCAS at a later stage, once the different specifications and versions are agreed upon by France, Germany, and Spain.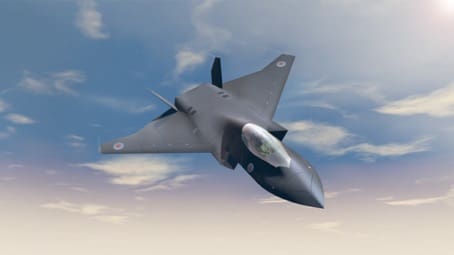 (Source : https://ukdefencejournal.org.uk)
For its part, the UK will not be able to sustain such a costly project on its own, and it will now work with Sweden and Italy to develop the Tempest. The UK and Italy have cooperated in developing the Tornado and the Eurofighter, and both countries have recently acquired F-35's to their fleet, which should ease cooperation to develop the Tempest. Additionally, Italy will undoubtedly play a bigger role in this project then what it would have done with the FCAS.
On the other hand, Sweden's participation in the Tempest is better illustrated by Saab CEO who argues "We cannot just drain our knowledge; we need to learn something ourselves". Saab is currently under fierce competition in Europe, and it's struggling to export its Gripen fighter. Eastern European countries with limited budgets have so far given priority in acquiring U.S fighters to the detriment of the Gripen. Bulgaria found an agreement to buy eight F-16's to the U.S – as they conceive purchasing U.S material as a key enabler ensuring the American presence in the region. Acquiring know-how from the UK-led new generation fighter project could enable the Swedish industrial to bring innovative ideas and solutions to developing an enhanced version of the Gripen E for countries seeking a good compromise between price/quality, and which might not have the budgets to acquire the F-35 or next-generation fighters.
Apart from their interest in joining in one project or the other, FCAS and Tempest partners will have to tackle internal issues. Reaching an agreement concerning exports conditions will be crucial – specifically for FCAS partners – in order to economically sustain both programmes. In the past, Germany has put various embargoes on arms sales due to its restrictive perspective on military exports. Partners will also need to wisely define how the plane will be manufactured in order to facilitate rather than complicate production fluxes while finding the good balance to accommodate the distribution of the production amongst partners with economies of scale. Deadlines could be another issue. The Tempest is set to be operational by 2035 and the FCAS by 2040, but by now, it seems very unlikely the deadlines will be respected. This could bring many countries that need to replace their ageing fighters, in finding alternatives solutions – namely acquiring fighters off the shelf – to maintain operational readiness. This would result in diminishing both sixth-generation fighters future orders, thus pushing their unit prices up.
Additionally, developing a sixth-generation fighter will entail higher costs as well as taking on higher technological challenges, as compared to the previous fighters' projects – Eurofighter Typhoon, Panavia Tornado, Airbus A400m Atlas – these countries have been involved in. In the light of the difficulties encountered by the U.S defence industry in developing the F-35, a fifth-generation fighter, Tempest and FCAS participants might have an even harder time. The financial sustainability of both projects has therefore often been questioned by different experts, and the aforementioned factors could allegedly force both programmes to merge at some point in order to pool and share resources.
Only the future will tell us if these two competing industrial ventures will be successful or not. What is certain is that the development of a next-generation fighter is already a missed opportunity for European Defence. Aside from the fact that both programs could one day merge, significant budgets are already being duplicated in one way or another in terms of R&D and conception costs. Securing a piece of the pie for their national industrial champions is still a strong driving force for many countries within the EU. Europeans have once again revealed their divergences as well as their difficulties in consolidating the "European" Defence Industry.
* Victor Mahieu is Defence Analyst at Beyond the Horizon ISSG
Contact
Phone
Tel: +32 (0) 2 801 13 57-58
Email
Address
Beyond the Horizon ISSG
Davincilaan 1, 1932 Brussels