We empower decision and policymakers and practitioners with data-driven & evidence-based research, analysis & commentaries
Commentary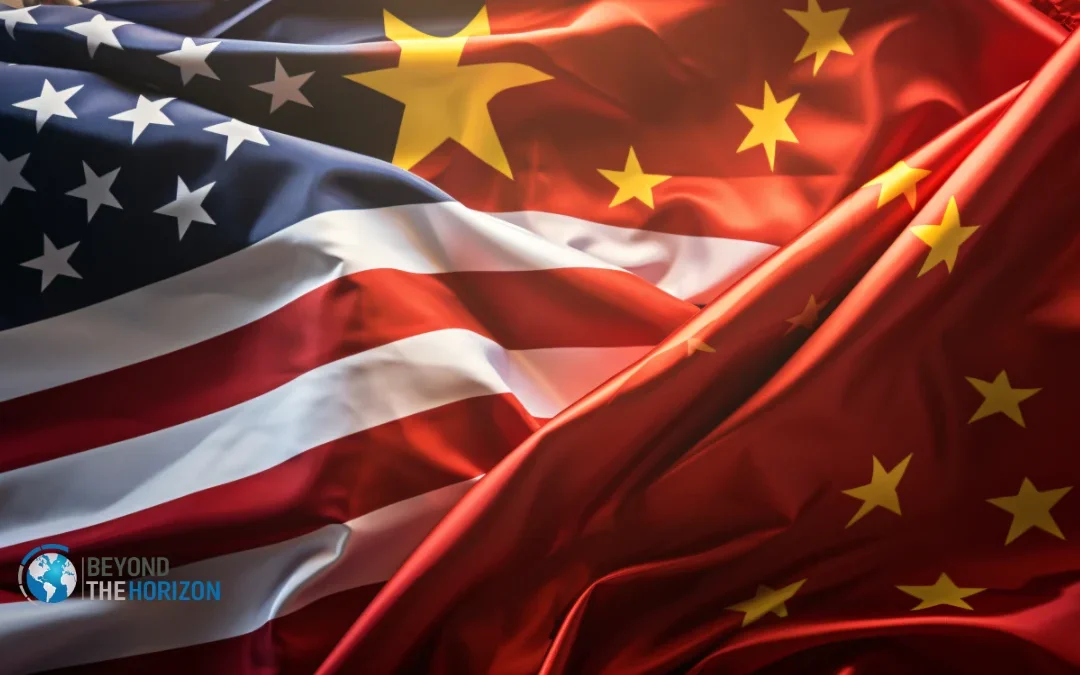 Introduction At the recent Asia-Pacific Economic Cooperation Summit in San Francisco, a significant meeting took place, drawing considerable...
Introduction The situation in Israel and the Gaza Strip is tense. Although there have...
read more
Background Omar Bongo was president of Gabon for four decades. In 1967, following the death of Leon Mba, he rose to the seat of power for the country with France's backing. Throughout his tenure, various measures benefited Omar Bongo in securing his power. Under...
read more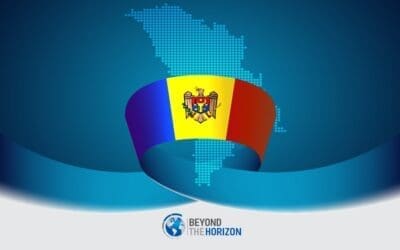 Background The breakaway region of Moldova, known as Transnistria, is a small region that borders Ukraine on the east and the Dniester River on the west. The river separates the region from the rest of Moldova. From 1924 to 1940, this region held autonomy before...
read more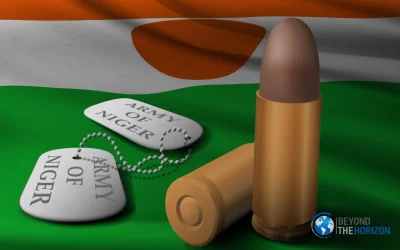 Background The Sahel region of Africa has the fastest growing population in the world. Poverty, food crisis, and armed conflict threaten the area as the number of refugees of internally displaced people reaches over 4.1 million. The conflict in Ukraine exacerbates the...
read more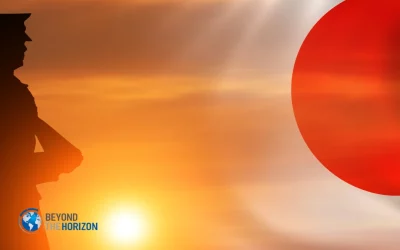 Background  In 2007, India, Japan, Australia, and the United States formed the Quadrilateral Security Dialogue, the Quad for short, to counter Chinese influence. Since March 2021, the frequency of meetings has increased showing a revived effort to bring security to...
read more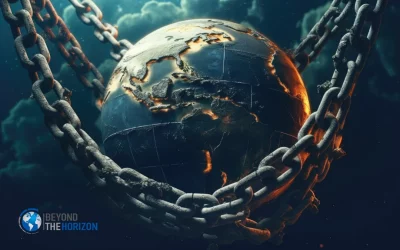 The risks posed by climate change, such as extreme weather events and losses in biodiversity, have forced security policy-makers to change their traditional security paradigms that mostly rely on power struggles among major powers. More than one billion people are...
read more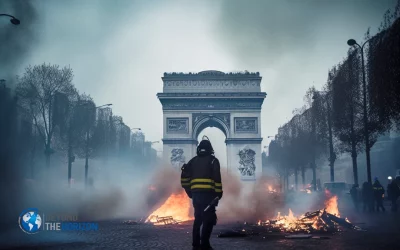 Background  In 2017, former president of France, François Hollande In 2018 and 2019, France experienced a unique wave of protesters called the Gilet Jaunes. This group of protestors ranged far and wide in their grievances with some protesting tax raises and others...
read more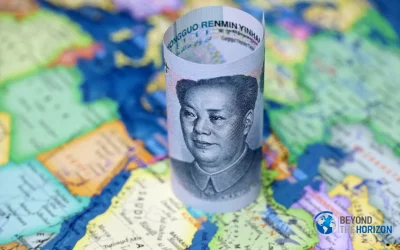 The Middle East, a region rich in energy resources, is strategically important for global powers. As the world's largest oil importer, China has steadily increased its influence in the area. This influence is driven by China's energy needs and diplomatic efforts, as...
read more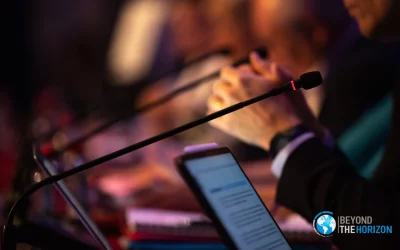 The IISS Shangri-La Dialogue, Asia's premier defense summit, convened in Singapore from 2nd to 4th June 2023, marking a pivotal moment for policymakers, ministers, and experts to gather and deliberate on the most critical security challenges facing the Indo-Pacific...
read more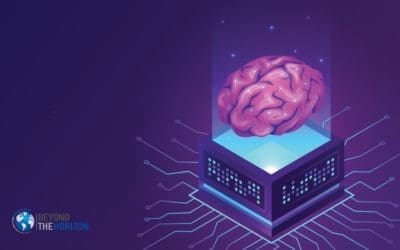 1. Introduction Generative AI (GenAI) is a form of artificial intelligence that can create novel content such as audio, data, codes, or images. It will drastically change how we approach digital content in the future, and a range of jobs are executed.[1] GenAI gained...
read more
1. New forms of Western weapon supplies to Ukraine in 2023 In my previous article, I discussed that Ukraine mainly needs three weapon systems to continue the fight against Russia in 2023. These systems are modern fighter jets, long-range artillery, and tanks (Hooker,...
read more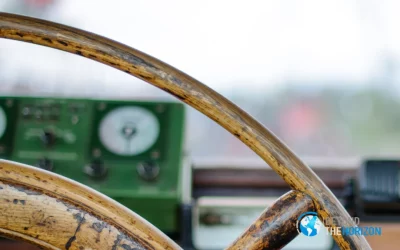 Ukraine's deputy Foreign Minister ​​Andrij Melnyk called on Germany in a series of tweets to provide a class 212A submarine and a 32 years old decommissioned frigate Lübeck to Ukraine. Even though it was an important call, the issue was not covered as extensively as...
read more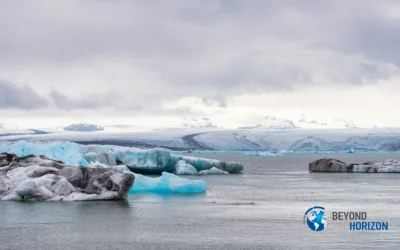 Introduction The Arctic region presents itself as a complex geopolitical chess game. Given the emerging concerns of climate change and its consequences, the region has gained significant relevance. The Arctic Circle Zone is composed of a number of states, such as...
read more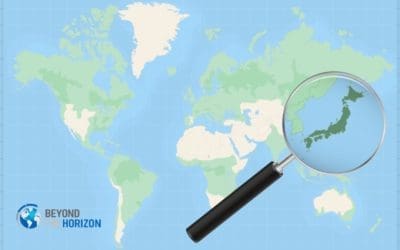 Introduction Following World War II (WWII), just as Germany did, Japan disarmed itself. Since then, the country has prioritized economic development over political and military disputes, and it has determined a foreign policy strategy that fosters stability in its...
read more
South Sudan's Vulnerability to Floods by Jannis Figura December 28, 2022 | 7 min read 1. Introduction Climate change is a global phenomenon, but its negative impact mainly affects poorer countries due to their dependence on natural resources and lacking coping...
read more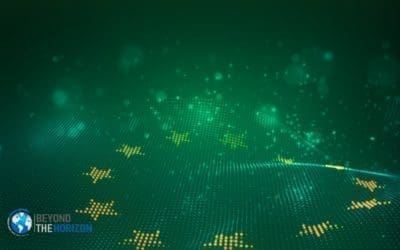 EU Green Deal, Corporate Sustainability and Decarbonization of Global Supply Chains by İlyas Gülenç December 20, 2022 | 7 min read Introduction Achieving the net-zero target by the year 2050 is critical to curb the catastrophic impacts of climate change for...
read more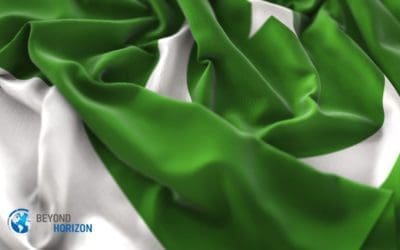 Background A political crisis has erupted in Pakistan, following months of unrest since the removal of former Prime Minister Imran Khan in April. Khan lost a no-confidence motion in the parliament and quickly called for his supporters to take to the streets. Since...
read more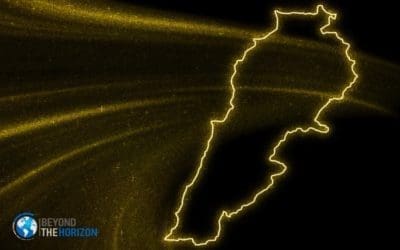 Introduction  When a large amount of ammonium nitrate exploded in the port of Beirut in August 2020, it left a swath of destruction in the city. The incident caused, among others, 218 deaths, thousands of injured, and millions of dollars in property damage....
read more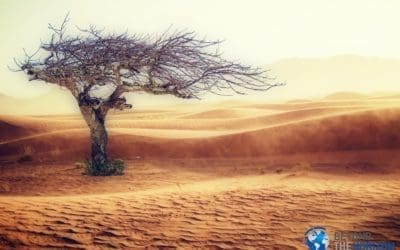 COP 27, the EU Green Deal, and the Birth Pain of a New International Order by İlyas Gülenç* November 22, 2022 | 6 min read Introduction Ending up the fossil fuel addiction of the global economy, which is the main reason for global warming, is a challenging task...
read more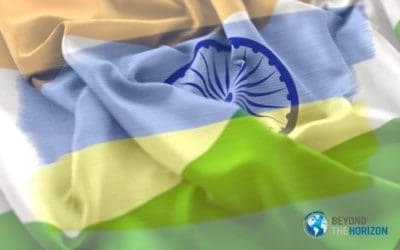 Introduction The war on Ukraine has clearly transformed the political environment in Europe, but it has also divided the world. In this turbulent time, India has positioned itself as neutral, balancing between Russia and the West. While India has not officially...
read more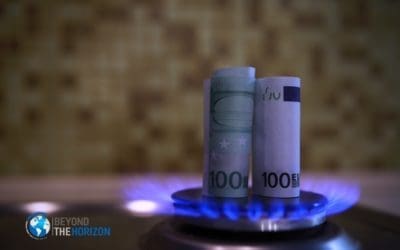 Background In 2011, the German government, run by Christian Democrats (CDU) and Liberals (FDP) and headed by Angela Merkel decided to phase out nuclear energy in the wake of the Fukushima nuclear disaster. The move was met with great approval from the public and...
read more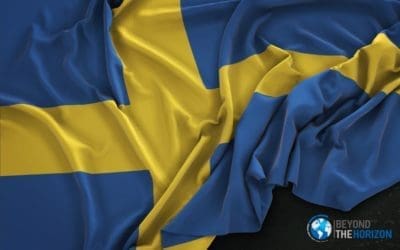 A new political era awaits Sweden as Ulf Kristersson (Moderate) has officially been elected the new Swedish Prime Minister with the support of the right coalition bloc consisting of the Swedish Democrats, the Moderates, the Christian Democrats, and the Liberals. The...
read more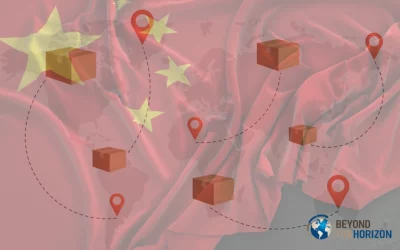 Strengthening his position in the Congress after winning the elections for the third time, Xi Jinping raised the Taiwan issue in the Congress. His harsh words and constitutional amendments have stoked up fears of a large-scale military operation against Taiwan. A...
read more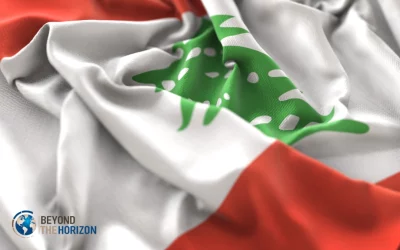 At Midnight this Monday, President Aoun becomes Mr. Michel Aoun, a Lebanese citizen. This transition is the ancient Greeks' greatest gift to humanity, a peaceful transition of power that does not involve familial inheritance. I was always struck by that almost magical...
read more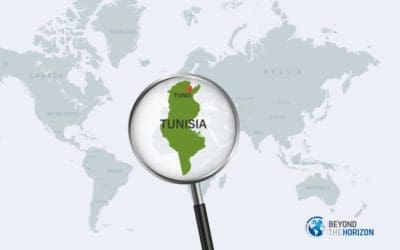 Background In 2011, the Jasmine revolution brought Tunisia's president Zine el-Abidine Ben Ali to fall and ended an entrenched dictatorship. The momentum further spread to other countries of the Middle East and North Africa (MENA) and initiated a protest movement...
read more
After a tense wait following the Swedish election on Sunday, September 11, the result came on Wednesday. After eight years of government by the Social Democrats with the support of the center-left bloc, there will be a shift in power as the right coalition bloc won...
read more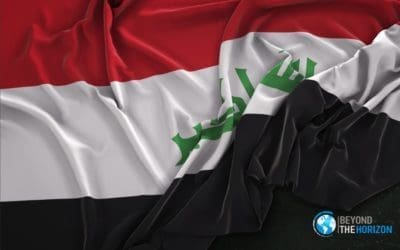 Background  On October 10, 2021, parliamentary elections were held in Iraq about six months before schedule in response to protestors' demands. Winning 73 out of 329 seats, the Sadrist movement, the party of influential Shi'ite cleric Muqtada Al-Sadr, settled for...
read more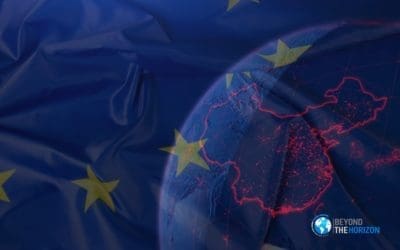 Background On August 2, US House Speaker Nancy Pelosi made a controversial visit to Taiwan while on a tour in Asia to show support for US Allies. At the beginning of her trip in Singapore on July 31, there was no mention of a visit to Taiwan. However, speculations...
read more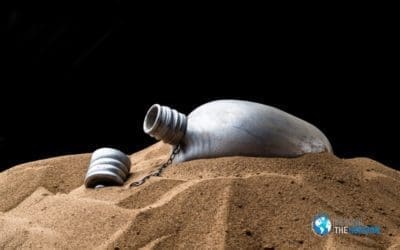 Introduction Global Risks Report-2022 of the World Economic Forum has ranked "Climate action failure" as the most severe security risk at the global scale for the decade coming. It is followed by "Extreme weather" and "biodiversity loss," both closely related to the...
read more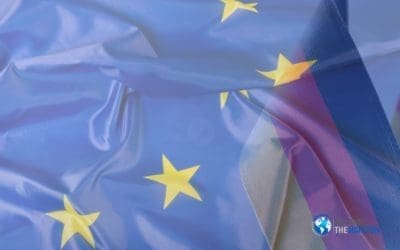 Introduction  Russia's invasion of Ukraine has moved the topic of defence to the epicentre of the political debate in the transatlantic zone. Responding to the new circumstances, the German government recently announced a massive scale-up of the country's defence...
read more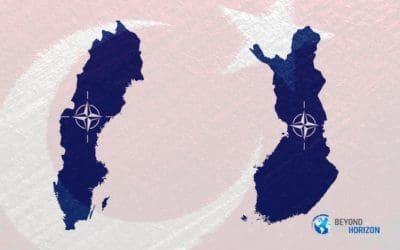 While the discussions and musings on "strategic autonomy" after Brexit flooded corridors of EU, the brutal invasion of Ukraine by Russia brought back memories of Cold War. The war unleashed all sorts of strategic thinking at EU, NATO and European capitals. Naturally,...
read more
Following the elections of Speaker Berri, the time is now for the choosing of a new Prime Minister followed by government formation. Although Lebanon's political system might seem complicated and archaic, there is a clear order for the next few steps that will lead to...
read more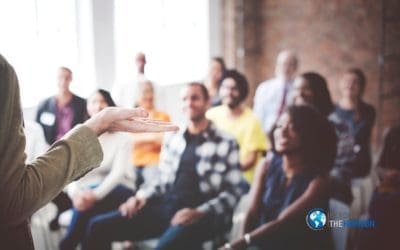 European and OECD countries remain among the main destination points for refugees from all around the world. Since the 2015 Syrian refugee crisis, Europe has been experiencing another mass flow of refugees from Ukraine; the total number recorded is currently 5 million...
read more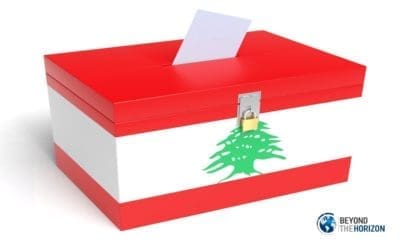 With significant help from the international community, channeled through the efforts of UNDP Leap and other agencies, the elections happened without any major logistical problems. Some polling centers had electricity cuts, others faced long queues, and there was some...
read more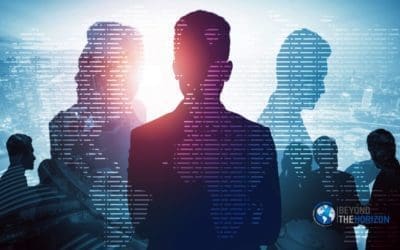 Too many concepts, too much confusion Anyone trying to make sense of technology and international relations today will stumble into a plethora of closely related terms, such as e-diplomacy, cyber diplomacy, digital technology, tech diplomacy, and so forth. All these...
read more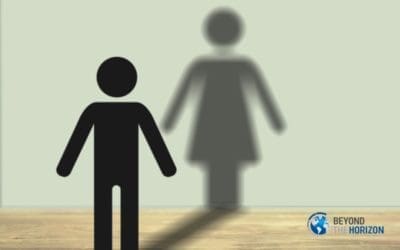 The EU enlargement processes have resulted in the emergence of new patterns and forms of migration within Europe. In this new setting, the natives of member states exposed to financial instability look for better jobs in the West, South, or North Europe. According to...
read more
On April 24 2022, the second round of the French presidential elections took place with a 28% vote abstention rate.[1] In the first round of the elections, this rate was even lower, at 26.31%. The strong competition between France's two historical parties goes a long...
read more
Introduction Having adopted the EU Green Deal in 2019 and set the goal of being the first climate-neutral continent by the year 2050, the EU strives to be the world's climate leader. Overall, the EU wants to take the bull by the horns when tackling the catastrophic...
read more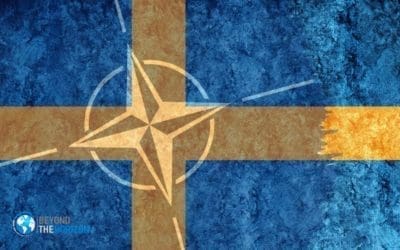 The ongoing Russian war on Ukraine has abruptly transformed the political landscape in not only Europe, but also the world. In Scandinavia, political tensions are high as both Finland and Sweden are discussing the future of their security policies and potentially...
read more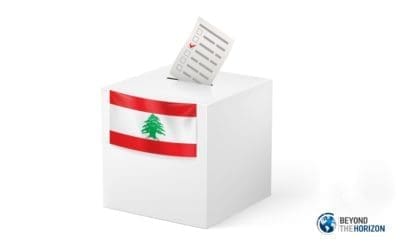 Tomorrow the parliamentary electoral process in Lebanon begins, starting with the expatriates voting worldwide. The voting will take place over two days, Friday for the country, in which the weekend falls on that day, and then Sunday for the rest. The elections will...
read more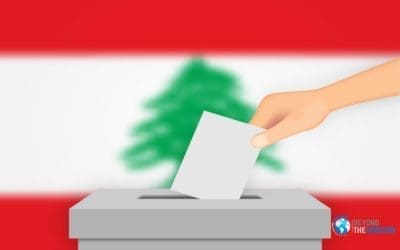 On April 7,  the final number of the Lebanon Electoral Lists for the 2022 parliamentary elections were announced. 103 lists were officially registered, vying for 128 parliamentary seats in 15 districts. This year's elections have witnessed an unprecedented number of...
read more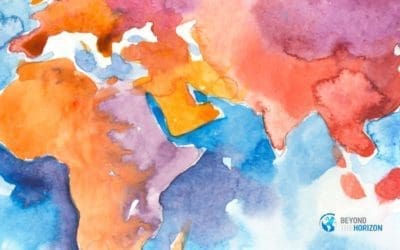 Located in the east of the African continent, the Horn of Africa, which includes Ethiopia, Eritrea, Somalia and Djibouti, is today the scene of considerable challenges, both for the traditional powers and for regional powers. In the past, the main emphasis was on the...
read more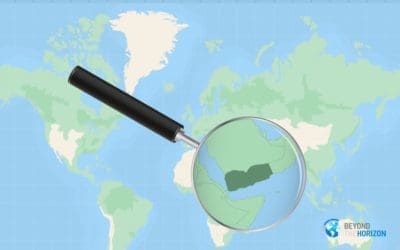 Introduction The last two weeks witnessed two extremely consequential developments that will give shape to the future of Yemen. The first is certainly the UN-brokered two-month truce. On 1 April, UN Special Envoy for Yemen Hans Grundberg issued a statement announcing...
read more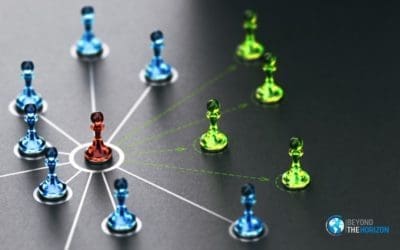 A bit of a History The EU's first strategy document, European Security Strategy, dates back to 2003, in the wake of the longstanding Cold War. Penned at a time of enormous hope, prosperity and an absence of a global rival, the EU's self-confidence is reflected...
read more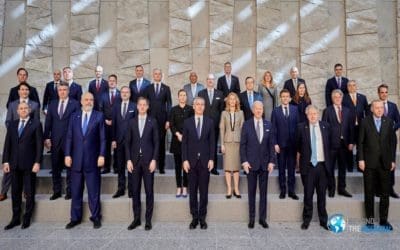 War in Ukraine changed the security and defence perception in Europe drastically. Twenty-three years after the war in Kosovo, Europe witnessed another war inside its borders, this time between much more capable sides and with far-reaching effects. The war between the...
read more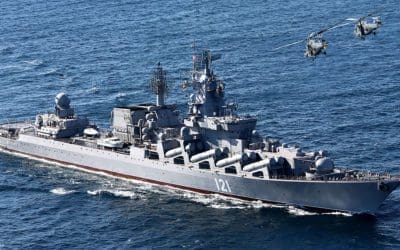 The Russian Navy has and continues to provide an important supporting role in Russia's operations against Ukraine. This has included undertaking highly visible deployments in the pre-invasion phase and maintaining a presence in the eastern Mediterranean (augmented...
read more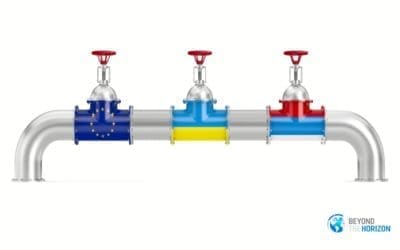 The EU Energy Dependency on Russia and Historic Opportunity for Independence To exact a toll on Russia after its offensive into Ukraine and to squeeze channels that feed Russian military and economic might, the EU tries to impose onerous sanctions on the Russian...
read more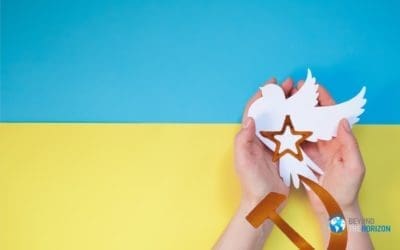 Europe and the Western World has been experiencing a big new wakeup call after Russian Armed Forces initiated its invasion of Ukraine on 24 February 2022.  Putin announced a "special military operation" to "demilitarise and denazify" Ukraine with "no intention to...
read more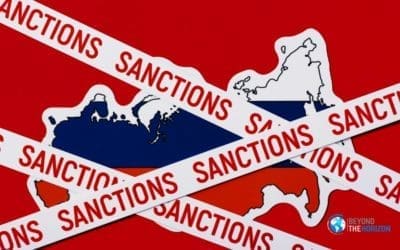 Sanctions have been considered by international relations scholars as states mechanisms to influence other governments on their policies. While the traditional view on sanctions implemented by J. Galtung and the Oslo Institute portrays sanctions as an instrument to...
read more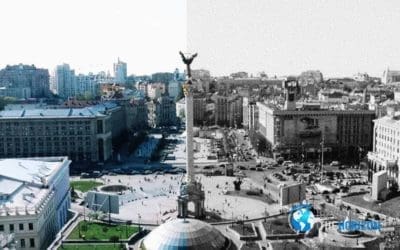 Russia's war on Ukraine is entering the third day of active fighting, Mr. Putin's time is running out. It is a full-on race between a successful Russian blitzkrieg or a grueling war of attrition, where the Ukrainian drag Russia into another Afghanistan. Russia has a...
read more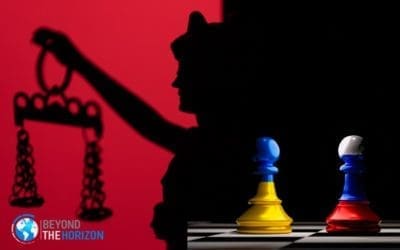 1. Deepening Crisis in the International System The ongoing tension between transatlantic alliance and Russia over the invasion of Ukraine is a clear sign showing the break in the functioning of the international system that was established after the WWII. Ukraine...
read more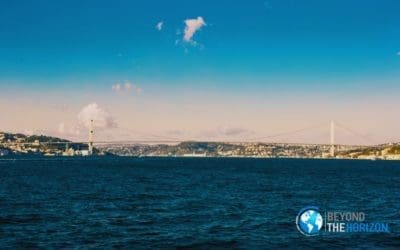 Russian President Vladimir Putin, who amassed over 100,000 Russian troops around Ukraine in recent months but denied having any intention of invading the country, on Thursday launched a full-scale war in Ukraine, drawing international condemnation. The invasion of...
read more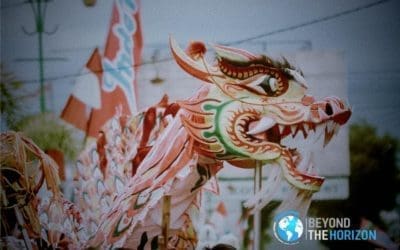 Concerns rise over Chinese funding to the western universities and research institutes Being self-declared foreign language schools and educational institutions, Confucius Institutes are administered by the Office of the National Chinese Language International...
read more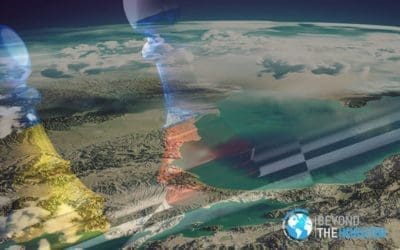 Russian Objection to the Enhanced Relationship Between NATO and Ukraine The mobilisation of more than one hundred thousand Russian troops around the border of Ukraine rings an alarm for the transatlantic Alliance. The growing relationship between Ukraine and NATO and...
read more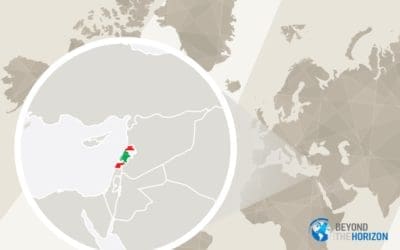 Former PM Saad Hariri announced the suspension of his personal and political party's participation in Lebanese political life in an emotional address. The former PM explained that despite his many efforts to compromise, some are unwilling to let the country move...
read more
In light of recent developments surrounding the famous tennis player Novak Djokovic, Australia's treatment of asylum seekers has once again drawn the attention of both national and international media. For those unfamiliar with the history of Australia's detention...
read more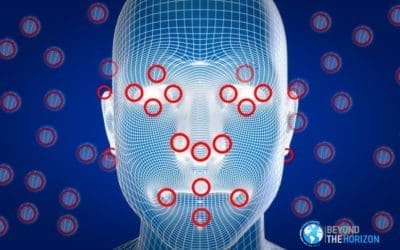 Les discussions sur l'emploi de la reconnaissance faciale[1] dans les espaces publics par les forces de l'ordre paraissent toujours particulièrement sensibles et ont fortement animé la préparation du projet de règlement sur l'intelligence artificielle (IA) de la...
read more
Since the start of the severe Lebanese crisis, more than two years ago, practically nothing has been done. No reforms to speak of, no capital control, no aid measures, nothing! The situation keeps getting worse, illustrated by an ever-falling exchange rate, while the...
read more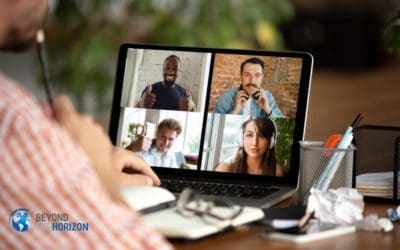 Nasrin Jahan Jinia, Fatih Yilmaz, Janna Peltola, Essi Hillgren & Roza Pambukhchyan The contribution of migration to sustainable development has already been recognized which is a cross-cutting issue in the UN 2030 Agenda, relevant to all the Sustainable...
read more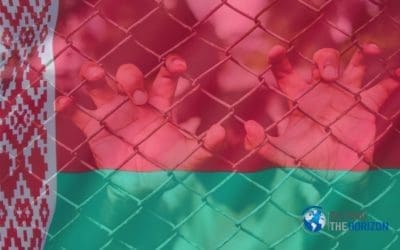 "Nowadays, the security environment is more unpredictable and challenging to address. The environment to global security is seen as a challenge and emerging tool for peace and stability. For instance, autocratic regimes use all means and ways to fulfil their goals....
read more
Introduction: On 25 July 2021, Tunisia's Republic Day, President Kais Saied had announced the invocation of Article 80, which he used as pretext to freeze the work of parliament for 30 days, sack the Prime Minister, and lift the immunity from all members of the...
read more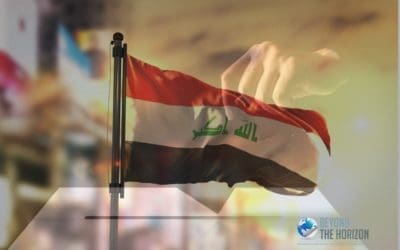 Introduction: On 30 July 2020, Iraq's general elections were announced to be held in June this year. Yet, this early election date was pushed back to 10 October recently by an agreement taken by Iraq's cabinet. The decision came in response to the Independent Higher...
read more
The Taliban toppled the internationally recognized government and now effectively rules Afghanistan. However, the country which has been in a state of war since 1979 - although showed some progress in the last 20 years -  is almost totally devastated. In almost all...
read more
Introduction Since the start of the revolution in October 2019, Lebanon has been grappling with political and economic crises. The devaluation of the Lebanese Pound that started to show itself in an unusual way with the 1975 Civil war, gained extreme momentum with the...
read more
Pace of events happening in Afghanistan became hard to follow. One month before the U.S./NATO complete pullout,   Taliban forces stormed western and northern provinces and within one week Taliban -at the time of reporting - controls 14 out of 34 provinces, 66% of...
read more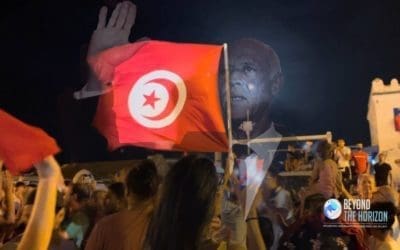 Introduction Creating the spark in the regional fire following the 2010 Arab Uprising, Tunisia was the first Arab country to depose its dictator. The first story of success, as widely considered, as its people managed to make a reversal from dictatorship as early as...
read more
Introduction On the 5th of July, a new quarrel surfaced between the supposedly brotherly countries; the United Arab Emirates (UAE) and the Kingdom of Saudi Arabia (KSA). On this day, a OPEC+ meeting that brings together 14 Organization of the Petroleum Exporting...
read more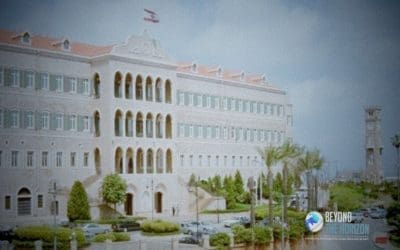 Unfortunately, every few months it seems that we are back to a new Prime Minister nomination and government formation. With each iteration, the economic and political conditions deteriorate, and the general security situation becomes even more dangerous in Lebanon....
read more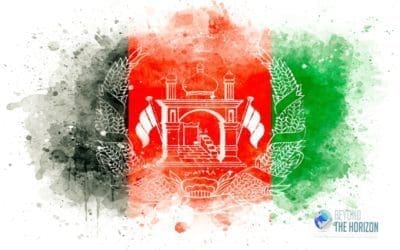 The rapid pace of recent events in Afghanistan brought the country to the brink of total collapse. Now, the Taliban controls  85% of Afghan territory. Since April 2021, the number of districts controlled by the Taliban has nearly tripled (from 77 to 221 out of 407...
read more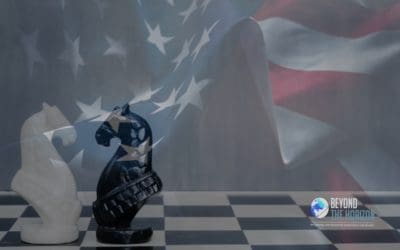 Events and social movements of recent years have accused the United States of systemic racism. While there have undoubtedly been advances over the decades in both legislation and public opinion, the rise of nationalist ideology, the resurgence of racist practices, and...
read more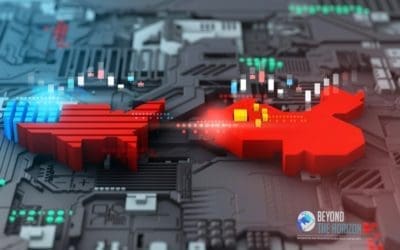 On 14 May 2021, China became the second country to have successfully landed a rover on Mars after its Zhurong spacecraft touched down on the surface of the red planet. Zhurong (祝融), carrying the name of the "god of fire" in ancient Chinese mythology, was the sixth...
read more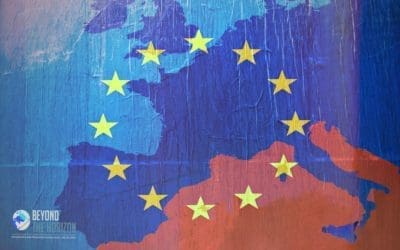 Political instability and poverty in various regions have long been sources of migration. However treacherous the routes through the Mediterranean Sea may be, many are willing to risk their lives and that of their family in hopes of bettering their future. The unusual...
read more
1. What is going on? Back in February 2019, ground-breaking peace talks between the U.S. government and the Taliban took place in Moscow, fostering the possibility of a negotiated peace in an unpreceded way during the 17-year-long conflict. The peace table, however,...
read more
In the last couple of weeks, things in Libya are moving so slowly. There is no significant development on the political, economic, diplomatic or military front. Libya's interim Government, the Government of National Unity (GNU), is not making any progress in preparing...
read more
After Evergreen's vessel Ever Given became stuck in the Suez Canal on 23 March 2021, Chinese bloggers shared humorous memes over Taiwan and its importance in the world. The ship stuck in the canal and blocked all the traffic in both directions for over six days and...
read more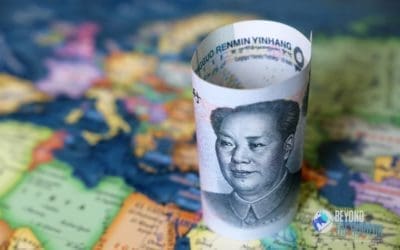 Yunus Erbas* and Nour Moufed** Introduction In the week between March 24-30, Chinese State Councillor and Foreign Minister Wang Yi visited six countries in the Middle East, anm: Saudi Arabia, the United Arab Emirates, Turkey, Iran, Bahrain and Oman. The visit was...
read more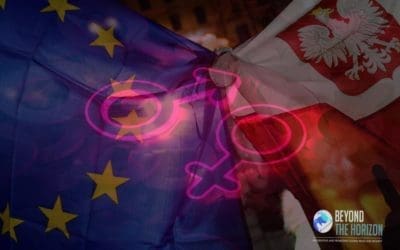 1. Polish Women's Rights Under Threat In October 2020, Poland's Constitutional Tribunal, the country's highest court, ruled legislation allowing women to seek an abortion on the grounds of severe foetal impairment as "incompatible" with the country's Constitution....
read more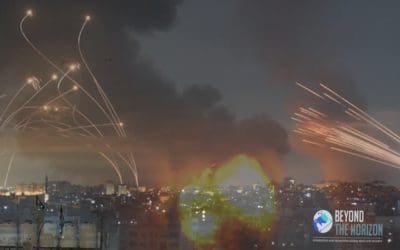 Background In the week between May 1 and May 7, Palestinians started protesting against an incoming Israeli Supreme Court decision, expected to evict six Palestinian refugee families residing in Sheikh Jarrah neighbourhood in East Jerusalem. The move framed by...
read more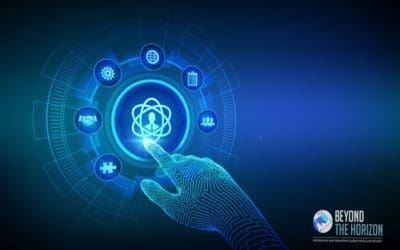 Emmanuel R. Goffi, PhD and Aco Momcilovic, EMBA AI may benefit or represent a threat to humanity in many ways in numerous fields such as education, environment, health, defense, transportation, space exploration and so on. To avoid potential drifts of AI and...
read more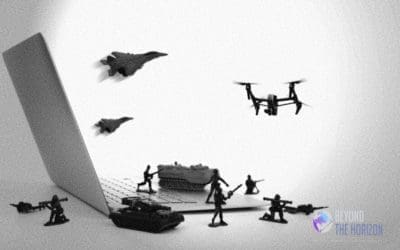 The long-term impact of artificial intelligence (AI) will be unprecedented in the field of international security. There is already an ongoing fierce competition for global technological supremacy. Defense projects by the military powers seek to secure strategic...
read more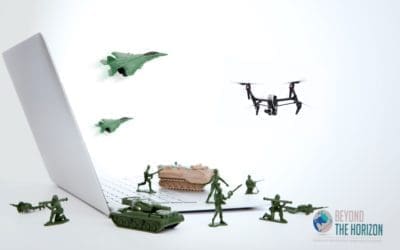 L'impact de l'intelligence artificielle (IA) sera à la longue sans précédent dans le domaine de la sécurité internationale. Il y a déjà une forte concurrence pour la suprématie technologique mondiale. Les projets de défense des puissances militaires cherchent à...
read more
The US policy toward China has come under the spotlight after the first high-level talks between the two countries in Alaska. This was the first serious US contact with the country since election of President Biden. On January 20, 2021, Joe Biden was officially...
read more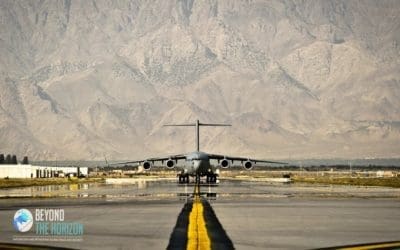 1. Background: The Deputy Prime Minister and Minister of Foreign Affairs Ayman Safadi on 21 March announced that Jordan made a defence agreement with the United States that allows free entry of US forces, aircraft, and vehicles onto the kingdom's territory. The...
read more
On Monday, March 22, Saudi Arabia's foreign minister, Prince Faisal bin Farhan al-Saud, proposed an initiative to end the war in Yemen in an offer that addressed various long-standing issues that the Houthis wanted to resolve, including lifting land and sea...
read more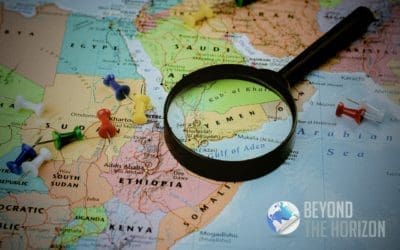 When a Saudi-led coalition of Arab states launched a military intervention against Iran-backed Houthi rebels in Yemen on March 26, 2015, the Yemeni people had no idea that they were witnessing the beginning of the costliest conflict in their country's long and...
read more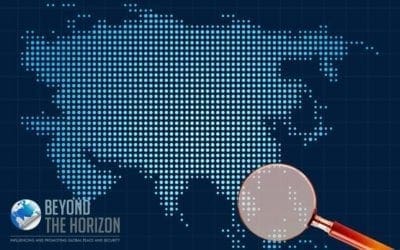 The one-China principle asserts that there is only one sovereign state under the name of 'China'. Both People's Republic of China (PRC) and the Republic of China (ROC or Taiwan) claim that sovereignty should belong to one power. The roots of the principle go back to...
read more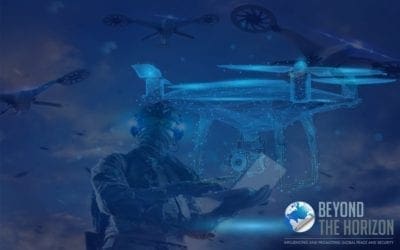 The world got a sneak peek at the future of war last fall when two former Soviet republics in the Caucasus Mountains launched a high-tech barrage of loitering munitions as well as Turkish-, Israeli-, and locally-made drones at each other during a six-week fight over a...
read more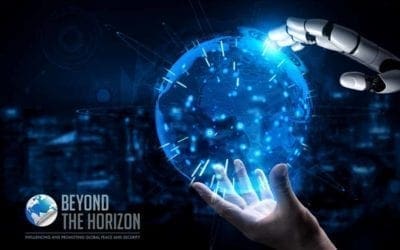 Si l'on n'y prend garde, l'intelligence artificielle (IA) pourrait bien devenir le cheval de Troie d'une pensée unique qui s'imposerait au motif de l'universalité d'un modèle éthique. La quête de ce Graal que représente désormais un Code universel d'éthique de l'IA a...
read more
Artificial Intelligence (AI) is progressing. And if we are not careful, it may well become a trojan horse for one single premise: the imposition of a universal approach to ethical decision making. The quest for this Holy Grail of a universal Code of ethics in AI has...
read more
The Trump presidency has set into motion the geostrategic and political-economic dynamics that have begun to morph the Global War on Terrorism (GWOT) into Major Power Warfare— or what the US State Department euphemistically calls Great Power Competition. Since the...
read more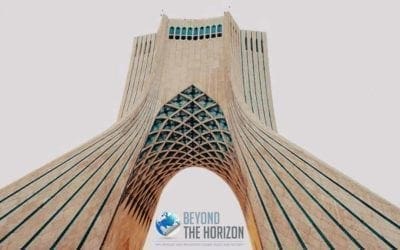 A year after Iran's most renowned general was assassinated in a U.S. drone strike, Tehran is still struggling to recover from the loss. While Maj. Gen. Qassem Soleimani left behind an entire bureaucracy called the Quds Force – the overseas operations arm of the...
read more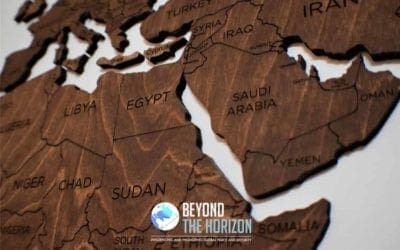 As the commander of U.S. Central Command from 2016-2019, I was responsible for conducting military operations and supporting U.S. security policy in Yemen. These responsibilities mainly focused on the prosecution of our counter-terrorism campaign against al-Qaeda....
read more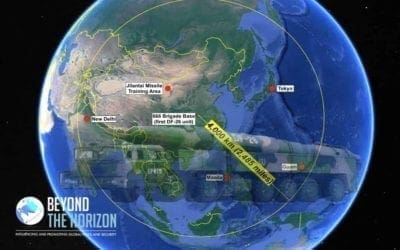 Introduction The DF-26 Intermediate-Range Ballistic Missile (IRBM) made its first public appearance at a military parade in September 2015 in Beijing. During this parade, China exhibited 16 missiles on road-mobile transporter-erector launchers (TELs). At the event,...
read more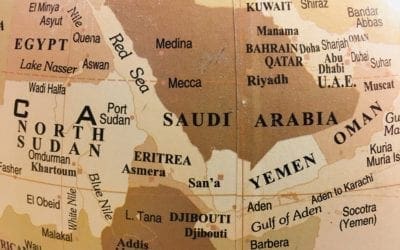 Earlier this month, Morocco normalized ties with Israel. In exchange, the United States agreed to recognize Moroccan sovereignty over Western Sahara. This announcement continues the trend of an Arab-Israeli rapprochement outside of a final status settlement with the...
read more
Introduction On November 16, Foreign Policy magazine reported that the Trump administration is planning to designate the Iran-backed Houthi militia as a terrorist organization. Writers and commentators covering Yemen rushed to warn against the move, saying it would...
read more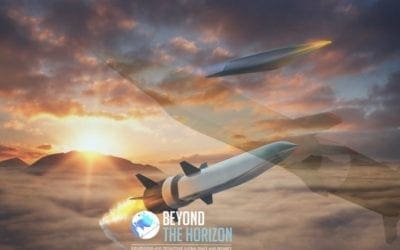 Introduction Hypersonic weapons are dramatically affecting the nature of modern warfare and island security that the US has had for centuries. In this regard, two facts should be held in perspective at all times. First, the hypersonic missiles are primarily offensive...
read more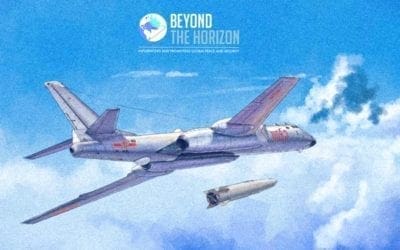 Introduction The H-6K made its first public appearance at the Zhuhai Airshow in 2018. The Zhuhai Airshow takes place in Zhuhai/China every two years and is largely a showcase of what China can provide in the area of military aviation equipment for export. But this...
read more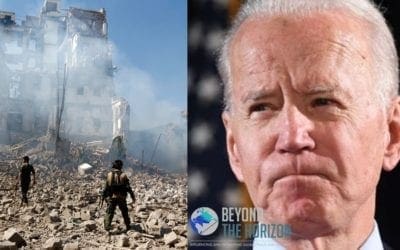 Introduction Although final election results have not been declared, vote counts show Joseph R. Biden, Jr.  has been elected the 46th president of the US. In general, US elections are followed closely across the globe as the decisions and actions of the US...
read more
Summary  JCPOA is very crucial to stability in the Middle East, and to prevent nuclear proliferation in the region. This time, the US could not unilaterally exert influence upon its European Allies and the Security Council. The Europeans dismissed the idea that the US...
read more
What an exhausting couple of months, or even years, it has been. I still vividly remember four years ago, that fateful night in 2016, the up and downs, the false hopes, and then the unequivocal truth… Among the deluge of polls, opinions, and fake news, the situation...
read more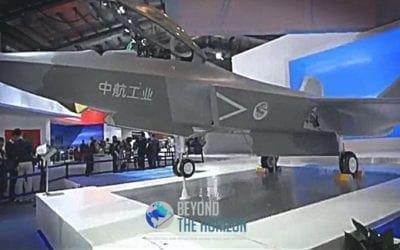 Background  New photos of China's second stealth aircraft, have been posted on Chinese media since May 2020; first  photos had appeared in May 2018. It appears to be an improved version with some modifications to its aerodynamic design, just like the prototype that...
read more
It is not a secret that organised crime and terrorist organisations are perfectly manipulating information technologies and social media for their purposes which span from communication to fundraising or from recruiting to operational planning. This superiority in...
read more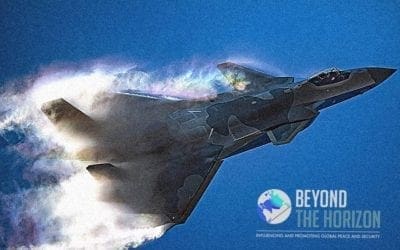 Background  On 1 October 2019, J-20 was among high-profile flyovers conducted by the People's Liberation Army Air Force (PLAAF) with J-16 and J-10C advanced fourth-generation fighters armed with the latest air-to-air missiles (AAMs), during a major military parade led...
read more
Undoubtedly, one of the most curious issues about China in the West is whether China will use military power anywhere in the world. Scholars are often presented with this question. In order to answer this, it is necessary to look at what value judgements that society...
read more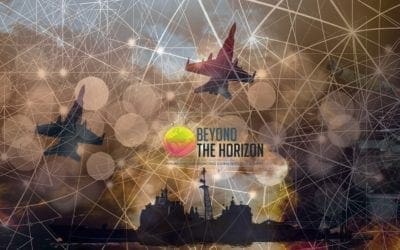 How Disruptive Technologies Affect Deterrence, Defence and Security All spheres of life are affected by exponential technological innovation, especially in the digital domain. It has contributed to the democratisation of technologies, coming predominantly from the...
read more
The Zhuhai Airshow to be conducted in November 2020 is expected to become a venue to promote a positive image of China by showcasing its success in pandemic control. China will unveil its new stealth bomber as a way of proving the coronavirus pandemic has not affected...
read more
After two-year-long relentless work and tremendous efforts of Special Representative for Afghanistan Reconciliation Zalmay Khalilzad and his team, on September 12, 2020 - the day after the 19th anniversary of 9/11 terrorist attacks - historic peace talks began between...
read more
The street protests in Tripoli against the head of UN-backed Government of National Accord (GNA) lighted the blue touch paper with the shattering Western Libya alliance fighting against Khalifa Haftar's LNA since April 2019. Libyans on the street were protesting...
read more
After seven long months, during which the Lebanese went through a popular uprising, a COVID 19 pandemic, a worsening economic and financial crisis, currency devaluation, and a large explosion that destroyed parts of Beirut, the government of Hassan Diab has resigned....
read more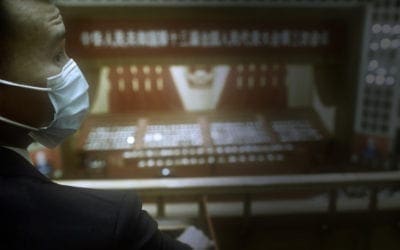 China, Russia, Iran, and North Korea, have hoped to counter U.S. military pressures and economic sanctions in an effort to overstretch U.S. political-military and financial capabilities across the world through both symmetrical and asymmetrical military measures and...
read more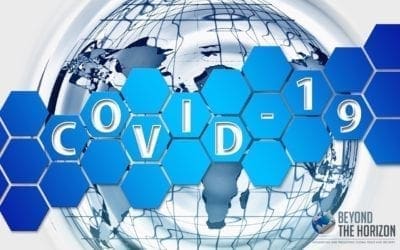 The 9/11 attacks redefined the global security context on terrorism and targeted violence. Similarly, COVID- 19 causes us to reconsider what composes a security threat. In the evolving security environment, it is essential to look beyond current realities and timely...
read more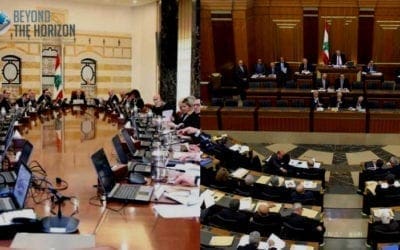 Lebanese ministers and MPs have been resigning in drove following the tragic explosion in the port of Beirut, and the subsequent popular anger against the whole political class. On Saturday a huge demonstration took place, and the following day popular movement...
read more
The current multifaceted crisis engulfing Lebanon has started a very dangerous political and economic shift that could have a disastrous effect on Lebanon's Liberal economic model in the long run. Indeed, the liberal model, focusing on personal freedoms,...
read more
The foundational international relations theory has been revealed to be far less realistic than it claims. Stephen Walt's "The Realist's Guide to the Coronavirus Outbreak," together with some of his other recent articles, are compelling examples of how realist...
read more
Despite UN statements over the agreed cease-fire, the intensity of the fight for Sirte and Jufra airbase increases. Following a rapid retreat from western Libya cities, LNA —highly likely backed by Russian aircraft and mercenaries —gathers forces to demonstrate a...
read more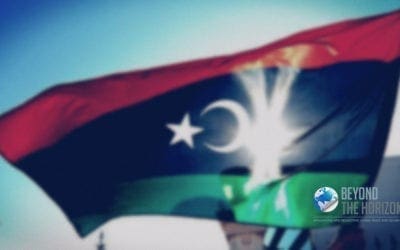 Following their success in the west of Libya and Al-Watiya airbase,  GNA advance continued this week. Tripoli International airport and its neighbouring towns like Ain Zara, Wadi Al-Rabi in the south of the capital are now under the GNA control. Failing to withstand...
read more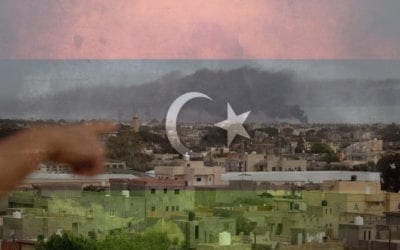 Slightly more than a year passed over start of retired General Khalifa Haftar's attack on the Libyan capital, Tripoli. It was on April 4, 2019 exactly, a time when Libyans were awaiting the holding of the Libyan Forum on April 14, 2019 in the city of Ghadames as a...
read more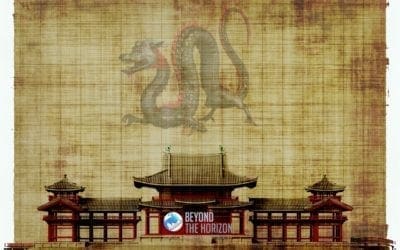 China is gradually turning into a country that closes the shutters. There is a giant in front of us and walls grow in front of it as it grows. We will not be able to see what is happening behind the wall; there is not much left, except for a tiny ray leaking out. Just...
read more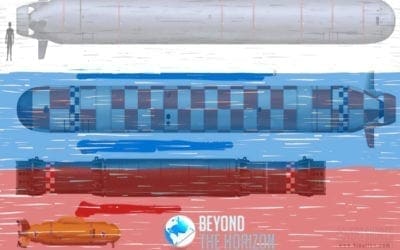 Background      In September 2015, the Poseidon program became public for the first time, when the Russian state television "accidentally" showed a picture of Poseidon, nuclear-powered submarine drone, also known as unmanned underwater vehicle (UUV) or autonomous...
read more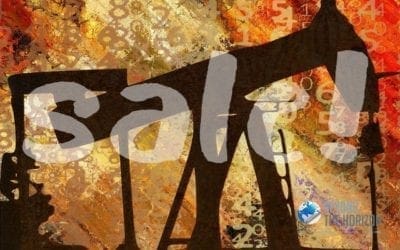 April 20th, 2020, was a historic and shocking day for oil investors as West Texas Intermediate (WTI) went below zero for the first time in history. This more-to-follow crisis was highly expected as indicated in my previous commentary. It's a common view among not only...
read more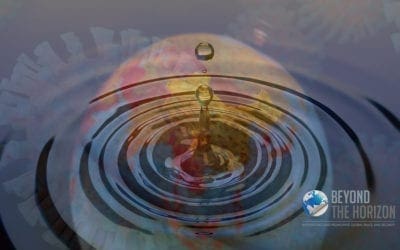 Chinese scholars have always considered the EU to be destined for destruction; while considering NATO to be unnecessary. According to them the biggest problem of the EU is its failure to achieve political unification. On the other hand, conditions during the cold war,...
read more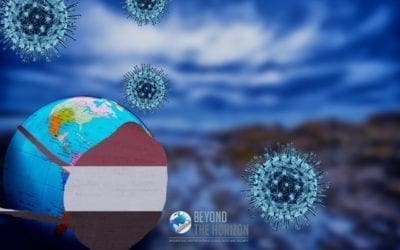 Though easy to treat in existence of adequate health care system and medications, the cholera has been raging Yemen. The cumulative number of suspected cholera cases reported from October 2016 to January 2020 is more than 2 million, including 3910 related deaths. To...
read more
My two cents will not tell you about the human trials for the Corona virus vaccine or the timeline for the global immunization, and how many times you have to wash your hands daily. My guidance does not include foot-shaking or the type of the hand-gel you are...
read more
Corona virus has started affecting a large extent aspect of our lives, particularly in social and economic fields, of which this unprecedentedly fast-spreading novel virus seems to surge dramatically and worsen the situation for unpredictable amount of time. Yet,...
read more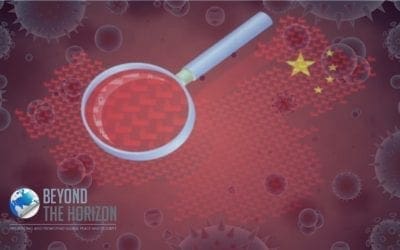 China's Use of Crises To Deepen and Extend Power and Influence In Europe and the World. Standing in solidarity with countries in Europe and elsewhere in the fight against COVID-19China scores a diplomatic coup and extends its claim to global leadership. Overview In...
read more
The whole world is trying to find out how to fight against the new coronavirus. The level of anxiety increases as the virus' spreading speed increases. As Merkel, Chancellor of Germany, stated humanity is facing the biggest disaster since World War II. Curfews are...
read more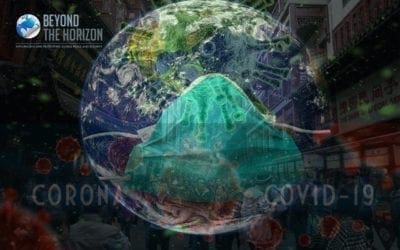 The world woke up to the outbreak of COVID-19 or coronavirus as often called by the general public in December 2019.  The initial perception that it would be contained within borders of China where it was first spotted fell apart as the virus further spread to Europe...
read more
Coronavirus disease spreads all over the world. China, as the birthplace of the disease, has been taken dozens of precautions from December 2019 on. Outside Asia, Italy has been the most severely impacted place by coronavirus. There are 35,713 confirmed cases as of...
read more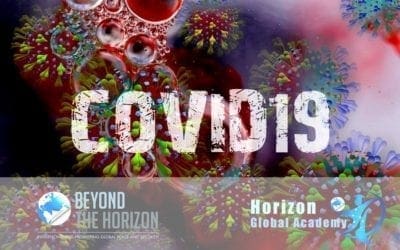 Beyond the Horizon ISSG and Horizon Global Academy (HGA), like other international organizations, are closely monitoring the COVID-19 outbreak and has taken preventative measures. We welcome the leading efforts of the World Health Organization and Belgian Health...
read more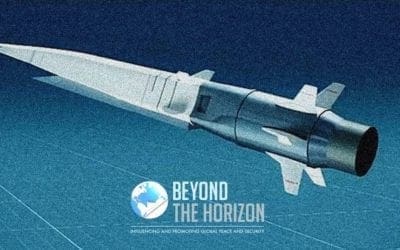 Recent Developments Russia is developing six "NextGen" missile systems; however, some of them are currently suffering from "childhood illnesses".  One of those is Tsirkon (3M22 Zirkon) according to the Chief Admiral of Russian Navy. Admiral Nikolai Evmenov,...
read more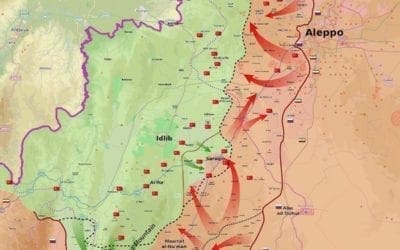 Several weeks ago, the Syrian regime decided to take one of the last holdouts of the rebels, in Idlib. The area is right at the border with Turkey, and after the Sochi agreement, Turkey has a military presence there in the form of several observation posts, ensuring...
read more
Terrorist groups always strive to outmaneuver counter-terrorism agencies with different tactics and strategies for making successful attacks. Therefore, understanding unexpected attacks is becoming more and more important. Studying such attacks will help identify the...
read more
February 29, 2020 is marked as one of the most important dates in the recent history of Afghanistan. After two decades of turmoil that claimed the lives of approximately 157,000 people (of more than 43,000 are civilians and 4,000 are coalition soldiers (nearly 2,500...
read more
The reemergence of the Canal Istanbul project brought some discussions on the Montreux Straits Convention on the agenda. The Treaty of Lausanne and Montreux Straits Convention were proof of the existence of the newly established Republic of Turkey and are a symbol of...
read more
1. Background On 1 March 2018, Russian President Vladimir Putin, in his speech to the Federal Parliament, gave an overview of the development status of several "new generation" strategic weapon systems specifically designed to escape U.S. missile defense systems. He...
read more
Prime Minister Hassan Diab government has finally won the parliament's confidence vote this Tuesday, with one of the lowest scores in the modern history of Lebanon, managing only 63 votes out of 128. The day witnessed massive popular protests, that tried to derail the...
read more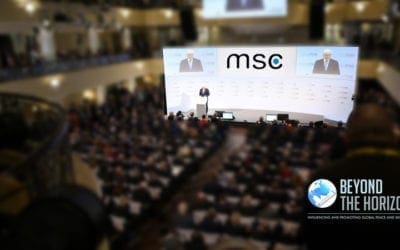 56th Munich Security Conference (MSC) took place between 14-16 February 2020. Regarded as Davos of foreign and security policy circles, MSC serves as a platform to exchange ideas for high-profile decision-makers all over the world. Traditionally, a report is published...
read more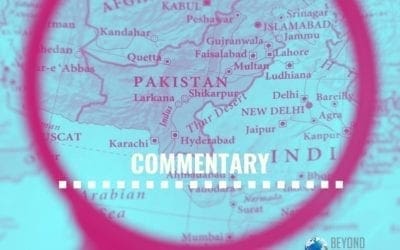 Afghanistan is struck by severe armed violence and political impasse. Peace talks are seemingly going nowhere, circling around requests for; a reduction in violence by the U.S. (which has never happened), a peace deal between the U.S. and the Taliban before Taliban...
read more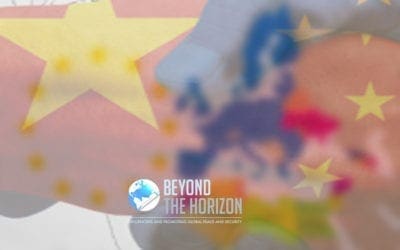 First, I will focus on the changes in meaning of borders for China and its political stance throughout the history. Then I will mention China's approach to the European Neighbourhood Policy (ENP). Neighborhood Policy in a way relates to a geopolitical border concept....
read more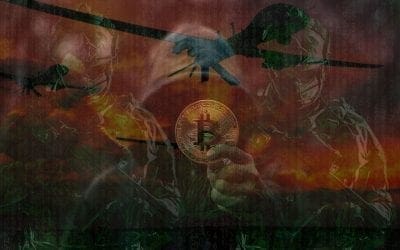 Blockchain technology began to occupy public agenda with the expansion of crypto coins as an investment and payment method. Blockchain, which has the support of smart contracts as well as mathematical algorithms, is speculated to have great potential in many areas...
read more
Background                                             The Russian Defense Ministry stated that at least two service members were killed and four injured on 08 August 2019 following the blast at a testing ground on the northern coastline of Russia. On 12 August, the...
read more
Merkel highlighted two main results of the Berlin Conference; the first one is continuation of a fragile truce, which could turn into a permanent cease-fire through military committee negotiations of the warring factions and the second one is the re-commitment of the...
read more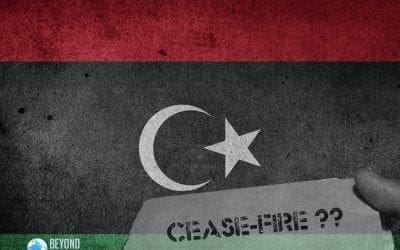 Possibility of Turkish military intervention caused an increase in the external military support to Haftar. Despite his powerful words and Parliamentary approval to troop deployment plans, Erdogan is not able to send a decisive force to back GNA side. On the other...
read more
Never-ending tension in the Middle East escalated once again when the U.S. killed a crucial Iranian military figure, Qasem Soleimani, in Iraq months before the U.S. presidential election. Soleimani's death, of course, outraged the Iranian government, not only because...
read more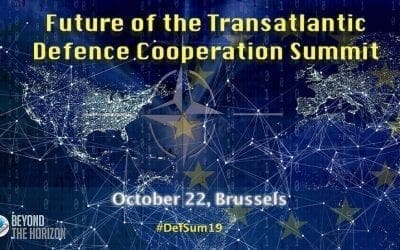 Thank you very much for having me via video-link. Congratulations to the friends at Beyond the Horizon for mounting this impressive conference. I apologise for not being able to join you in person and would like to thank the organisers for allowing me to beam in from...
read more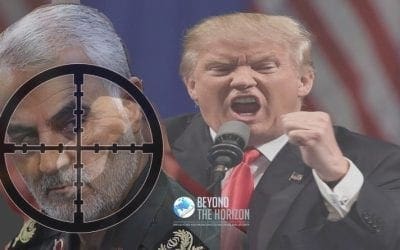 A qaytusha attack killed one US contractor on an Iraqi base in Kirkuk on 27 December. To reciprocate, the US bombed three sites in Iraq and Syria belonging of Kataib Hezbollah, a designated terrorist group which US holds responsible. As retaliation to this US action...
read more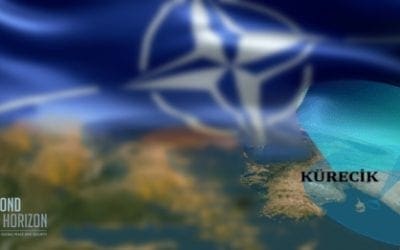 The matter of the possible 'closure' of the Incirlik base, which has always been on the agenda in every turbulent period in Turkish-American relations, has come up once again in the previous days. This time, the new turbulent period started with the Turkish...
read more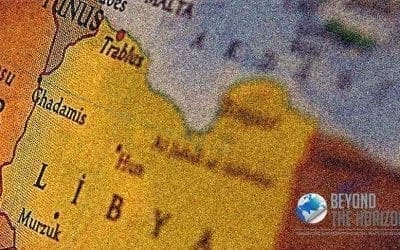 Background In the last couple of weeks, we have been witnessing the most active times of the Libya crisis According to news coming from front lines, defenders of the Tripoli are in dire straits in the eye of Haftar's LNA. Increased Russian interference; US reactions...
read more
When Turkey, while it was a non-permanent member of the United Nations Security Council (UNSC) in 2010, voted "NO" to the resolution to impose sanctions on Iran, western media brought the discussion about Turkey changing its axis, once again. Such talks were outtalked...
read more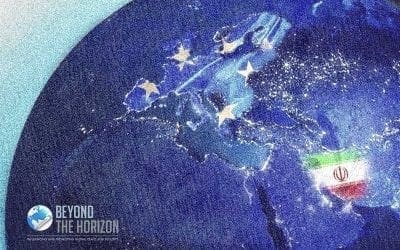 In spite the geopolitical escalation and fiery rhetoric between the West and Iran in recent weeks, there are indications that lines of communications remain active with some hope of a window of opportunity opening to a new phase of negotiations and some sort of...
read more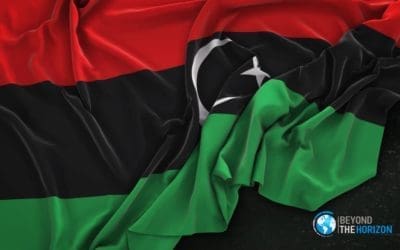 This week —thanks to superior air support and Russian mercenaries— Haftar's LNA succeeded in gaining more ground in its endeavor to capture capital Tripoli. Witnessing significant impact of direct involvement of Russian fighters and weapons in the battlefield, the GNA...
read more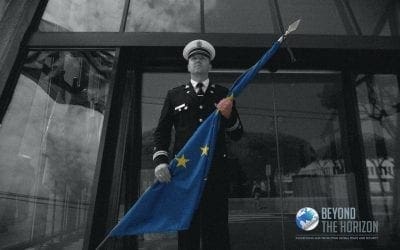 The U.S has many times voiced concerns over the Europeans' will to develop a strategic autonomy in recent years. Arguably, the different defence initiatives the EU is undertaking could undermine NATO's strength by creating duplications and discrimination between...
read more
I have studied computer science and developed in the area of artificial intelligence and since then pursuing my research with an emphasis on creating support technology and specifically the support of decision making. To a large extend, my aim is to form a debate in...
read more
I will reflect on the role of the private sector in future transatlantic defence cooperation. It is often stated that emerging technologies are especially pioneered by the private sector. The private sector makes up an increasing share in global R&D spending and...
read more
The President of the United States of America (USA) Donald Trump has said that he wants to buy Greenland Island. This request surprised both the autonomous administration of Greenland and Denmark. Upon the reactions from both sides, Trump canceled the official visit...
read more
We had a lot of development on defense over the last two years. In 2016, the security environment changed, the strategic context was changed and of course the political context with Brexit was changed. It was like the perfect storm and it came together around the...
read more
Thank you very much. I have to say that I will not provide an institutional point of view from the European Parliament but a research point of view. When I was asked to speak about the implications of PESCO for the transatlantic defence industry, my first reaction was...
read more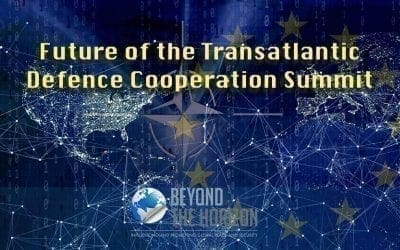 The conference on Transatlantic defence cooperation, organised by Beyond the Horizon, on October 22nd, was a useful and welcome preparatory event before the new Commission will present shortly its programme. This programme is eagerly waited for, as Europe finds itself...
read more
All predictions are based on trend analysis: What countries or companies are researching, or working on at the time. But we should always remember for the future is not the end of the trend line. Why? Well, to begin with, we made the mistake of writing histories of...
read more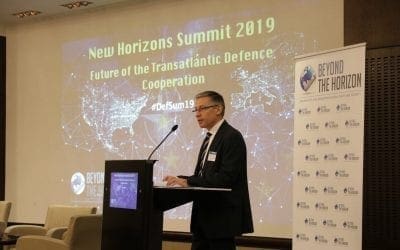 Ladies and gentlemen, Excellencies, let me first thank the organizer, Beyond the Horizon, for inviting me today. It is indeed a real honour and a great pleasure for me as a representative of Belgian Foreign Affairs to address you today at this summit. Indeed, as you...
read more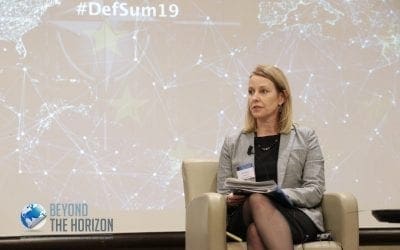 Thank you for inviting. I'm here on behalf of AmCham EU and I think this is really a wonderful forum with a lot of diversity of thought and analysts. It's been a very robust conversation and I'm happy to support industry's perspective. I don't want to repeat what has...
read more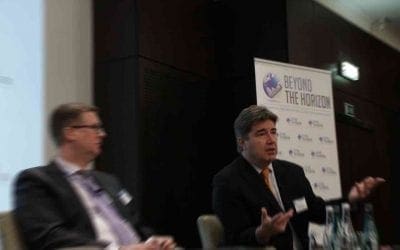 Presently, the European Defence Fund is not yet a reality but there are two pilot programmes that are already up and running. First, I would like to take a step back and qualify the impression that, I think, is emanating from previous information: to some extent the...
read more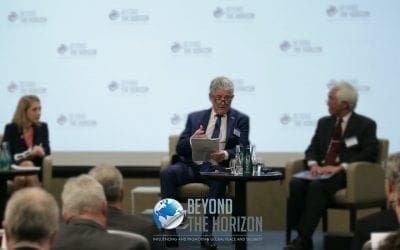 First, thanks to the organizers for this excellent event and inviting the American Chamber of Commerce to the European Union (AmCham EU). So, today, at this event, I am representing AmCham EU. I am also Acting Chairman of the NATO Industrial Advisory Group (NIAG). I...
read more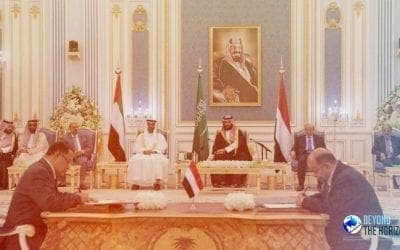 Although the main objective of the Southern Transitional Council (STC) is to re-establish a Southern Arab State, Yemeni President Abdu Rabbuh Mansour Hadi tweeted shortly before the agreement, conveying the message that they have worked diligently to give the Southern...
read more
 Let me start by noting that after 25 years as a U.S. Diplomat and 12 years teaching at Cranfield University, mostly at the UK Defence Academy, I know you are only going to take away one thing that I say in the course of this entire presentation. I always start out...
read more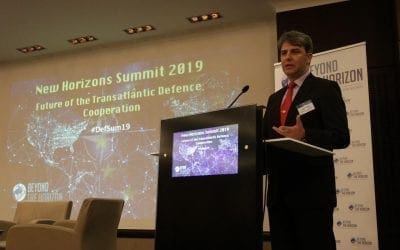 Dear ambassadors, generals, distinguished guests! On behalf of the New Horizons Community, it is my great pleasure to welcome you to New Horizons Summit 2019, Future of the Transatlantic Defence Cooperation organized by Beyond the Horizon ISSG, one of the major think...
read more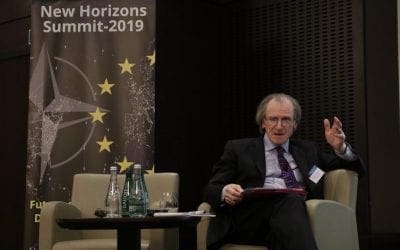 It would be fair to split the context in three points: Transatlantic relations and historical periodicity Official NATO declarations often imply that there is something eternal and automatic, and of course something inherently benign, about the Euro-American Alliance....
read more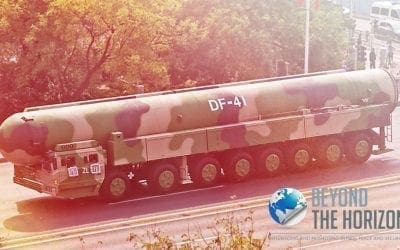 Introduction As other countries are also working on next-generation missiles, China is pursuing a long-term strategy in order to build strategic technologies and bridging the capacity gap with the West, following Russia's approach. Currently, the most powerful...
read more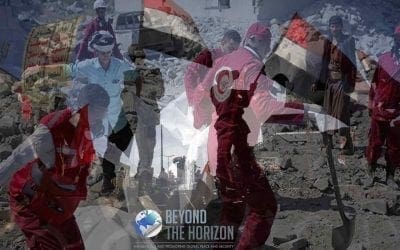 The Report of the Amnesty International (AI) published this week is the first public investigation of the war crimes committed since the Haftar's offensive upon Tripoli on 4 April. There were some United Nations investigations conducted by experts on some particular...
read more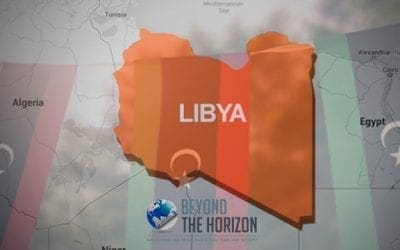 Eight years ago, on 20 October, Moammar Gaddafi was captured and killed in his hometown Sirte and buried to an unknown grave. Since his death, Libyans have been waiting for their dreams to come true. Developments of last week are not promising though, indicating that...
read more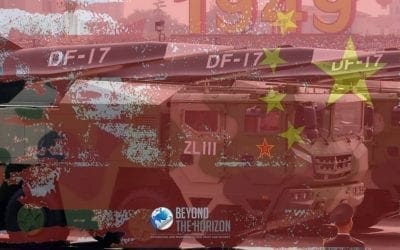 Introduction Technological developments are critical for the robust national defense industry, which is deemed an essential element of national security. The Chinese military has unveiled a new hypersonic ballistic nuclear missile that could violate all existing...
read more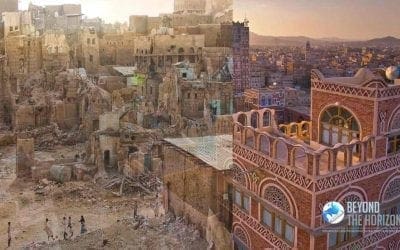 Yemen is overlooking the Strait of Bab al-Mandab and ranks 29th in the world in terms of oil reserves. Yemen is also overlooking two seas for two thousand kilometers and shares its border with the rich Gulf countries. With all these facts, Yemen will become the...
read more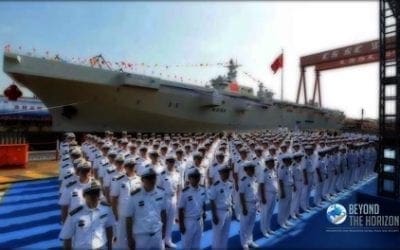 On September 25, China launched its first type-075-class Land Helicopter Dock. Following this event, a notable amount of coverage has been generated over the last weeks. Many experts and columnists may have over-emphasized the role of China's new vessel regarding a...
read more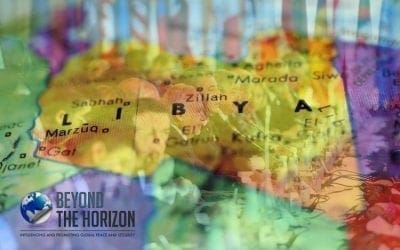 Preparations and developments related to the upcoming Libya Conference in Germany are dominating the discussions on the Libya crisis. Mediators are working hard to manage the expectations to avoid disappointment at the end of the conference. Main discussion point will...
read more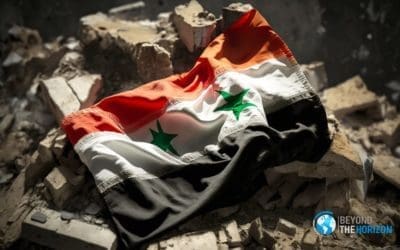 -Turkish Operation Peace Spring continues in full swing amid fierce criticism from international community and contradictory statements by different U.S. officials. However, there is no substance beyond ostentatious remarks or statements. Because, parties to the...
read more
Introduction The increasing rate of disintegration of liberal world order and emerging security challenges gaining vigour due to this deficiency has resulted in self-questioning on either side of the Atlantic. Politically, the debate about famous three Ds...
read more
Ahead of a new international Libya Conference, the one evident thing is that both GNA and LNA propaganda machines try hard to persuade international community that they have the upper hand in the battlefield. The operations rooms of both sides frame the developments...
read more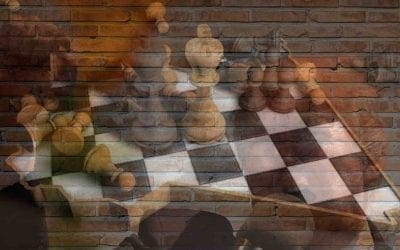 Following the G7 summit and statements of UN special envoy Ghassan Salame, major international actors were expected to come together to end the protracted civil war and initiate a new peace process in Libya. The 74th Assembly of the United Nations was the perfect...
read more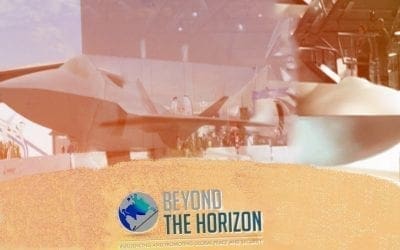 In recent years Europeans have made important steps forward – PESCO, CARD, European Defence Fund – in developing a more unified and coherent European Defence Technological and Industrial Base (EDTIB). In an era characterized by strategic uncertainty, the EU is willing...
read more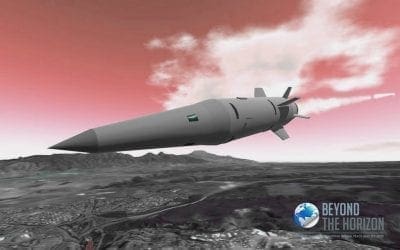 Background On August 10th, the Aviadarts 2019 international competition as part of the International Army Games 2019 took place at the Dubrovichi testing range in the Ryazan Region, Russia. In particular, Kinzhal air-launched hypersonic missile debuted at the...
read more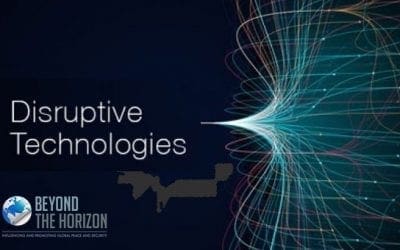 Disruptive technologies are constantly changing the way we fight. The fast pace of technological change is making it hard for the militaries to keep up. In his seminal article "The New Revolution in Military Affairs," Christian Brose predicts that emerging...
read more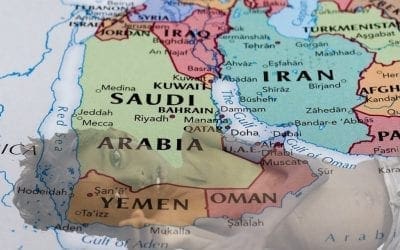 Repercussions of the attacks on Saudi oil facilities in Abqaiq and Khurais on September 14 still keep global agenda busy. The attacks that caused highest rise in crude oil prices in one day and took down 5 percent of global production still continues to be a matter of...
read more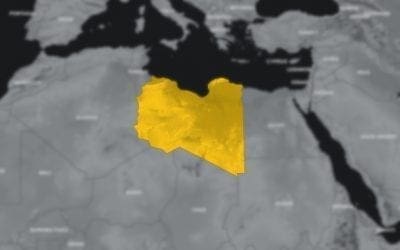 Almost six months has elapsed since start of Haftar's Tripoli offensive, an initiative that has costed thousands their lives and made many more displaced. Setting out with great promises,  Haftar's LNA has so far suffered major setbacks to include one of the biggest...
read more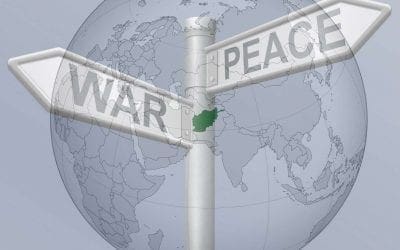 Trump abruptly called off peace negotiations with the Taliban on Saturday (7 Sep 2019) after the Kabul suicide bomber attack on Thursday (5 Sep 2019). The attack that was claimed by the Taliban took the lives of 12 people including one American soldier. The United...
read more
There was no surprise in what happened in Aden. Since the beginning of the transitional period, the Yemeni elites and their parties have dealt with the Yemeni situation without imagination, and in the same traditional ways of former President Ali Abdullah Saleh....
read more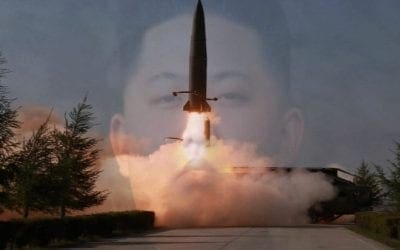 Introduction On 16 August, North Korea fired two missiles into the waters off its east coast. According to US and South Korean officials the two were short-range ballistic missiles (SRBM). They flew approximately 142 miles at a maximum altitude of 18.6 miles and top...
read more
Background The office of Russian Deputy Prime Minister Yuri Borisov announced on 02 Jul 2019 that the production of Avangard hypersonic gliding vehicle (HGV) was proceeding as scheduled. Moscow refuted US media reports which suggested Russia could not produce...
read more
Guided missiles are still one of the most strategic, destructive and powerful weapons for the above water warfare. For decades, scientists and engineers try to develop most skilful missile in order to catch the target from the weakest point. When one produced a...
read more
This week was an especially bloody one for Yemen. The Houthi, ISIL and Al Qaeda attacks in a fashion outbidding each other killed more than a hundred and left many others in critical condition in hospitals. If we have to focus on the factual aspect of the events: a....
read more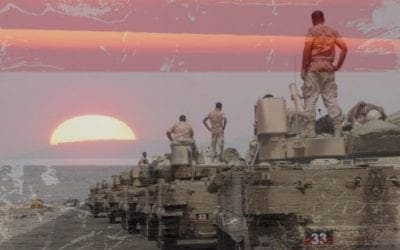 Background The UAE decision to draw down troops in Yemen has been on the agenda of international spectators since 22 June. In an article reflecting her consultations with Emirati officials, Elena DeLozier formulated the content of the drawdown as: Emirati units are...
read more
While the armed conflict in and around capital Tripoli escalate to a full-blown civil war destroying the physical and social infrastructure of Libya and making a democratic and peaceful Libya a more elusive vision, Beyond the Horizon ISSG had a chance to take a closer...
read more
The Intermediate-Range Nuclear Forces (INF) Treaty had its origins in the Euromissile crisis of the mid-1970s when the Soviet Union had deployed newly-developed SS-20 intermediate-range missiles, replacing older intermediate-range SS-4 and SS-5 missiles. The...
read more
It was clear from the outset that this month's Foreign Affairs Council (FAC) would be one of the longest as stated by the High Representative/Vice President (HR/VP) Federica Mogherini. The agenda was full, including controversial items like Joint Comprehensive Plan of...
read more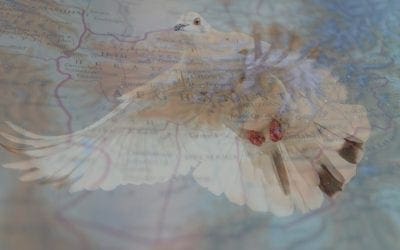 If the news from Doha is true, peace is closer than ever. At 29 Jun 2019, the U.S. and the Taliban came together for the seventh round of discussions which will hopefully bring an end to the 18-year-long war between U.S.-led coalition and the Taliban. According to the...
read more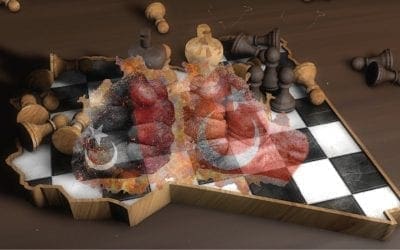 Already strained relations between LNA and Turkish Government gradually escalated to an open hostility after statements and actions from both sides since Friday. This means a new crisis in the MENA, which is already on tenterhooks with current Iran-USA tension. As a...
read more
Fatih Celenay*, Onur Sultan** Introduction International society has been watching a duel of words and actions between Iran and US since May 2018 when President Trump declared the US would unilaterally withdraw from the Joint Comprehensive Plan of Action (JCPOA) or...
read more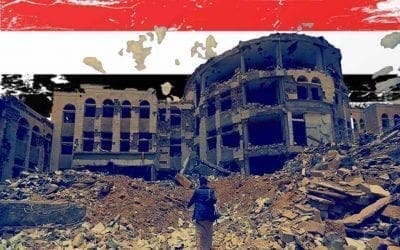 Nearly six months since the so-called Stockholm agreement was signed by Yemen's warring parties in an effort to prevent a deepening humanitarian crisis, any semblance of progress is almost dead. The agreement, signed on Dec. 13, stipulates the redeployment of forces...
read more
The Intermediate-Range Nuclear Forces Treaty is worth preserving and expanding. In August, the landmark Intermediate-Range Nuclear Forces (INF) Treaty between Russia and the United States will terminate unless both sides can resolve their differences over the...
read more
NATO responded to Russian intervention in Ukraine by launching several initiatives in multiple domains. One of them is the NATO Readiness Initiative. As part of a broad deterrence and defence related measures,  Allies will make available 'additional 30 major naval...
read more
The anti-United Nations campaign - and talk about its dubious role in Yemen - has become increasingly popular recently. This coincides with claims of conspiracy, a rhetoric mostly used by the helpless party in an indirect attempt to justify self-insufficiency. Calls...
read more
Yemen's Houthi rebels are not just Iran's proxies On May 14, Iran-aligned Houthi rebels in Yemen launched multiple drone strikes against Saudi Arabia's oil facilities. These drone strikes targeted a major oil pipeline located just west of Riyadh and sparked fears of...
read more
The rivalry between British and Russian Empires over the control of Afghanistan named as "the Great Game". Some 190 years after, Afghan soil witnesses a similar "game" being played by global and regional actors. This landlocked country, lying at the centre of the...
read more
The transatlantic security and defense debate has been challenged by a recurring paradox over the past decade: Europeans are expected to take on more responsibility for their own defense and step up their defense investment, yet there is still an expectation from the...
read more
According to Montreux Convention, Black Sea littoral states have the right to use the Turkish Straits if the submarines have been constructed, purchased or sent for repair outside Black Sea with the stipulation that they inform Turkey in advance. In the case of...
read more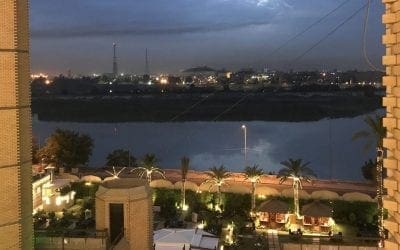 Anne Speckhard* & Ardian Shajkovci** The sound of an explosion echoed through the Green Zone on Sunday (May 19, 2019) night around 9:00 p.m., a reminder that this most secure part of the Iraqi capital is not, in fact, all that safe. The projectile appears...
read more
Despite calls from the US, the EU, and Egypt, Minister of Foreign Affairs of Turkey Mevlut Cavusoglu announced that in addition to the Fatih drill ship, which is currently in the west of Cyprus, Yavuz drillship would be sent to the region. He declared that Turkey had...
read more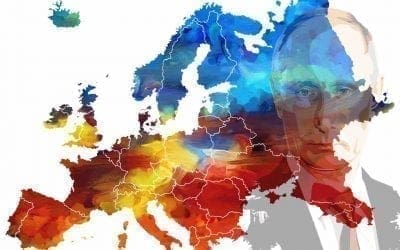 Three days after the presidential elections in Ukraine, Russian President Vladimir Putin signed a decision to grant Russian passport to the separatist Ukrainians in Donetsk and Luhansk in the east of this country. Former President of Ukraine Petro Poroshenko has...
read more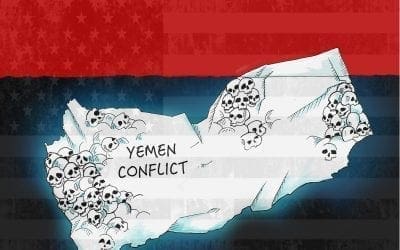 On 2 May 2019, an article with the subject "A Real Plan to End the War in Yemen" was published in Foreign Affairs. The article is purposeful and well-written in terms of clarity of the arguments and got quite  positive feedbacks from those following the crisis....
read more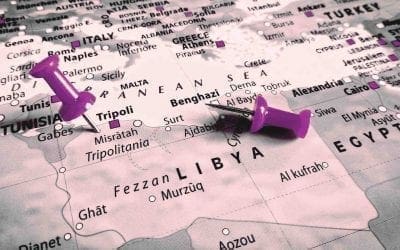 As Haftar's offensive toward Tripoli stalled, the conflict does not cease to reproduce itself in other realms or dimensions. This week, Haftar and his international backers increased their level of engagement in propaganda to dominate or shift opinion in favor of...
read more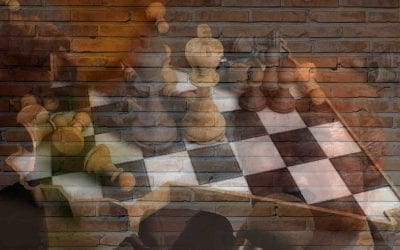 General Khalifa Haftar, the military commander of the loosely affiliated Libyan National Army (LNA), a militia that receives military support from the United Arab Emirates (UAE), Kingdom of Saudi Arabia (KSA), and Egypt, has engaged with the world's top leaders in...
read more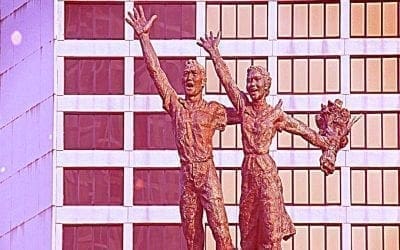 Introduction Indonesia, the world's most populous Muslim nation, began transitioning to democracy after fall of Suharto in 1998. Immediately after the event, Indonesia witnessed the rise of radical militant Islamic factions. Many security and military experts...
read more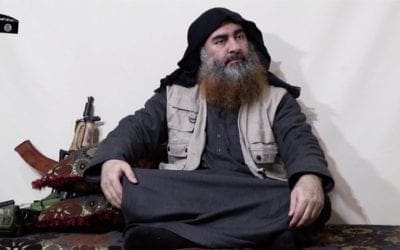 Background On 29 April 2019, al-Furqan Media Center of Daesh posted a 18.22 minute video with the name: "In the  Hospitality of the Emir of the Believers". The timing of the video message, the medium it was posted through and its content are all extremely important....
read more
Brazilian President Jair Bolsonaro and US President Donald Trump's message at the White House during the press conference on March 19 attracted international attention. Particularly in the areas of terrorism, drug and human trafficking, cybercrime and money...
read more
A Critique of Hybrid Warfare Concept It was retired Marine Officer Frank Hoffman who popularised the Hybrid warfare concept in a series of articles and books since it was first publicly used in 2005 in a conference, by General Mattis, the U.S. General Secretary of...
read more
There are many labels to describe the issues linked with the return of great power competition in the cyber era in search for conceptual clarity. I am going to talk briefly about two of them - political warfare and hybrid warfare. The definition of hybrid warfare is...
read more
Operation Sophia was quietly and officially extended until 30 September 2019 following longstanding negotiations among member states. Political and Security Committee (PSC) reached a flawed last-minute compromise on March 29th, the last working day for an extension of...
read more
I would like to touch upon the global geopolitical challenge – temporary occupation of Crimea that will be discussed in the framework of today's conference. Since beginning of the so-called Referendum in Crimea in March 2014 which fully contradicted with the...
read more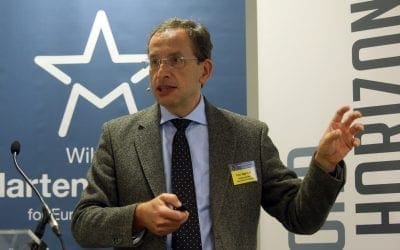 Disinformation is used as a political weapon. It's not a new phenomenon, it used to exist and it will be in the future. It is just one of the tools from the toolbox of a wider effort that is called influence operations which is probably part of the hybrid warfare....
read more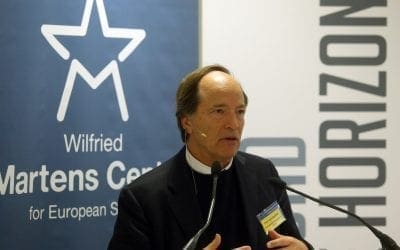 Concept of Political Warfare stems from Clausewitz: Condensed Version: « War is a continuation of politics by other means... war is therefore an act of violence to force the opponent to fulfil our will. A deeper reading of Clausewitz implies that war represents the...
read more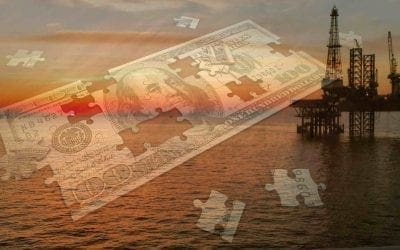 Drilling operations in East Mediterranean; specifically issues such as how to transport the extracted gas and on which route has changed security environment of the region and its geopolitics. New actors and mechanisms are involved in the game. Well then, what caused...
read more
Two main dynamics are at work in the international level. The first is the state-centred "great power dynamics". And the second is pluralist "global governance" in which a plethora of different actors exist alongside states. A main feature of the latter, non-state...
read more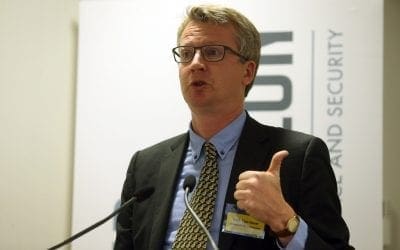 As any observer can notice, all great and regional powers are building up their weapons arsenals. Some are proud of it and like to show it both to the outside world and to their own people like Putin's Russia or Kim Jong Un's North Korea, and also Trump; others do it...
read more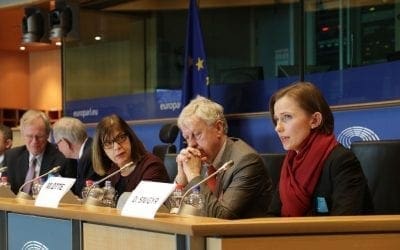 The distance – physical and psychological distance of many European capitals from Crimea dwarfs the sense of danger many Europeans tend to feel about the annexation of Crimea. Despite the fact that Crimea is a part of natural-Mediterranean – Black Sea security area...
read more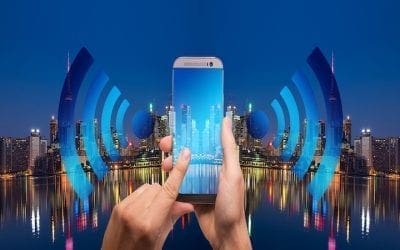 There is a revolution in progress that is shifting responsibility for governance and sovereignty away from the state to cities. This revolution even has a name: the fourth industrial revolution. In many parts of the world, cities are growing exponentially and...
read more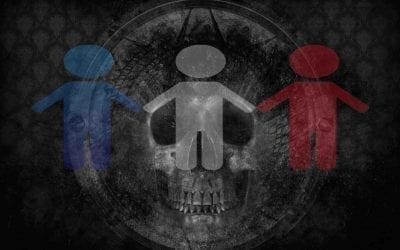 The recent attacks on mosques in Christchurch that killed 50 worshipping Muslims and injured scores more have brought global attention to white nationalist terrorism. This phenomenon could not only grow into an international security threat akin to Islamist terrorism...
read more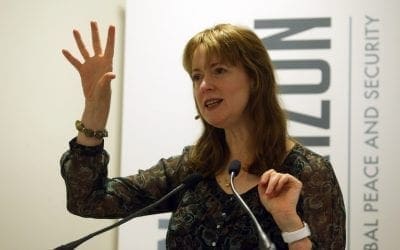 The question is, if is there in fact a collapse or is there something more of a lapse, because that seems to be the assumption often in Brussels in terms of EU policy making but what we are living through our extraordinary times at some point that we will return to...
read more
We can probably take as a point of departure that the world is disordered. And, the question is that is the disorder in the 1930s capable of addressing the disorders of the present day? The answer is probably no. If we go back to the 1930s, it is very easy to say that...
read more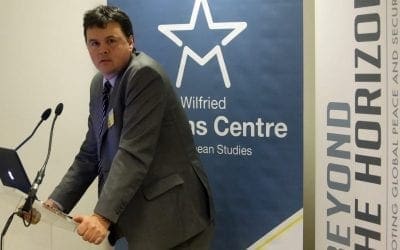 The Western liberal order is in relative decline because of the economic crisis of 2008, the war against terrorism, the appearance of new threats (cyber, food security, climate, demography, proxy wars...) and new emerging states. There is clearly a leadership fatigue,...
read more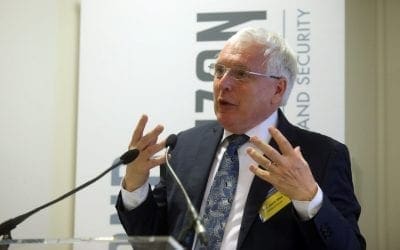 A couple of decades ago, one of the favourite phrases of former UK Prime Minister Margaret Thatcher was "it's a funny world". It is true that we live in a very funny world today. Couple of years ago, British academic, Tim Gartner Ashton said "If we could whip in a...
read more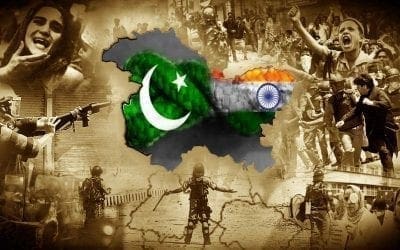 The developments following the suicide bombing of the Indian-controlled Kashmir on February 14, which resulted in the deaths of at least 40 Indian soldiers, caused the attention of the world's public to focus on the region again. New Delhi blamed the Pakistani...
read more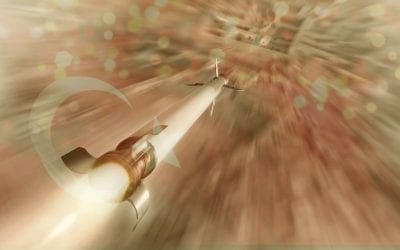 Turkey is a key regional player at the gateway between Europe and the Middle East, bordering Iraq and Syria. Particularly during the Syrian conflict, Turkey experienced rockets and shells landing on its side of the border injuring and killing civilians. Moreover, in...
read more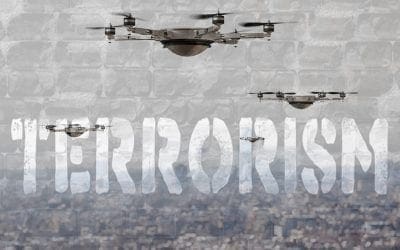 By Anne Speckhard*, Ardian Shajkovci** Unmanned and remote-controlled aircrafts, i.e. drones, continue to change the character of contemporary warfare.[i] It was satellites and drones, alongside a good deal of human intelligence, that located Osama bin Laden...
read more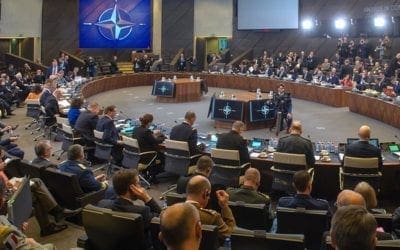 Defence Ministers of NATO members discussed pressing security challenges in Brussels between 13-15 February 2019, prior to annual Munich Security Conference. Defence Minister of the Republic of North Macedonia Radmila Sekerinska, attended NATO defence ministerial...
read more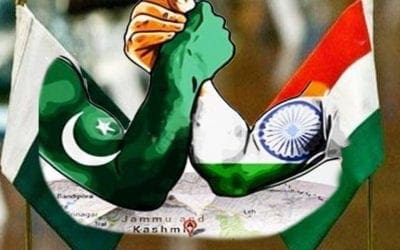 If you followed certain Indian media outlets in the early hours of Tuesday, you probably heard that Indian Air Force jets swooped into Pakistani airspace and carried out devastating strikes on militant camps, killing roughly 300 fighters. If you were watching in...
read more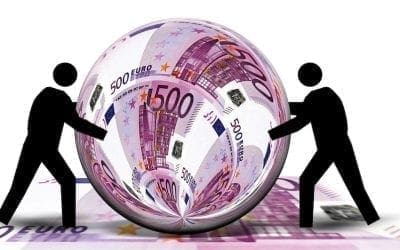 Introduction Post 9/11 world, exposed intelligence agencies to an age old tradition of channelling funds across the globe using mordern international financial system. In this, the transnational organized criminal networks used the digital world to carry out money...
read more
The embargo imposed on Russia by the EU and the US after the annexation of Crimea and the Russian aim of eliminating the key position of Ukraine on the energy route have led Russia to re-evaluate its natural gas pipeline projects. At the end of 2014, during a state...
read more
I would first of all like to thank the organizers for inviting me to participate here. The title of this session is "Political and Geopolitical Issues in the Short and Medium Term". I should clarify that I understand the short term to refer to one to four years, and...
read more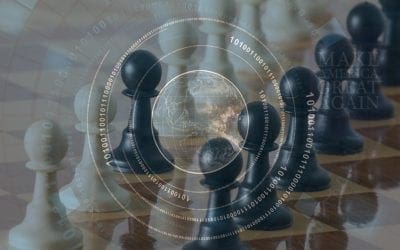 "Make America Great Again" is attributed to the present US President Donald Trump. He certainly has been a user of this quote or phrase since 2012 if not earlier. In the 2015 reissue of his 2011 book, the subtitle read "Make America Great Again". But by no means, he...
read more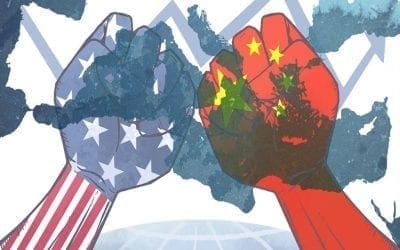 Becoming a global power depends on domination in the oceans and seas. Dominating the seas and oceans means having the strategic advantage militarily and controlling economically significant sea lines of communication. The USA, which is a global or hegemonic power,...
read more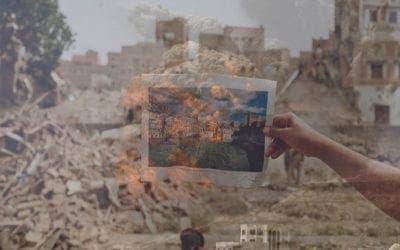 The fear and terror induced by this situation, combined with unbearable survival conditions are creating a generation of psychologically scarred people, many of whom will never be able to live normal lives. Less than a month after the signature of the Stockholm...
read more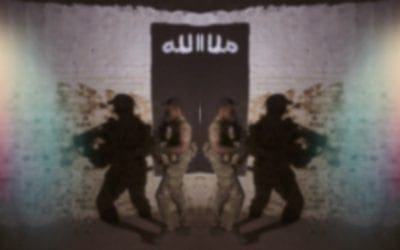 By Anne Speckhard*, Ardian Shajkovci** and Hamid Sebaly*** At a recent counterterrorism conference held by the International Center for the Study of Violent Extremism in Brussels, Belgium, a seven-year-old's words touched the issues currently pressing upon the heart...
read more
In recent years, humanity has been being faced with a technological development that may result in radical changes in post-industrial revolution economic, social, cultural, political and military fields. Artificial Intelligence (AI) will be able to shape...
read more
The far-right parties are not recent phenomena in the old continent. Following the catastrophe of the second world war, mainly caused by the far-right, nationalist and fascist parties, it became a practice, maybe with some exceptions, not to have them in...
read more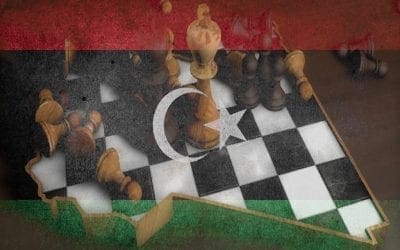 The latest milestone in the peace process for the Libya crisis, Palermo Conference, passed without a significant breakthrough on 13-14 November 2018. No final agreement has been reached during the leader' meeting which Khalifa Haftar didn't attend (He only attended...
read more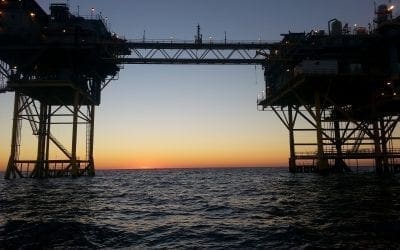 Turkey is looking for an alternative to the alliance formed around Cyprus By Alexy Zender[1] Turkish Foreign Minister Mevlut Cavusoglu announced on September 2018 that Turkey could begin drilling operations in the Eastern Mediterranean in the following months. As...
read more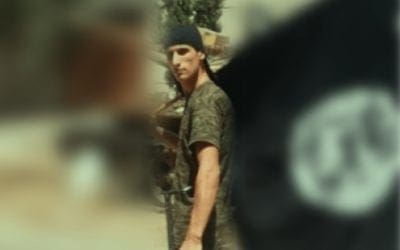 By Anne Speckhard*, Ardian Shajkovci** During its heyday, ISIS and other militant groups attracted 40,000 foreign fighters in an unprecedented migration of men, women, and children to the battlegrounds of Syria and Iraq. Now, with the near territorial defeat of ISIS...
read more
What happened? On Sunday, Russian Coast Guard vessels fired at and detained two Ukrainian small armed boats and a tugboat with their crews (leaving a number of Ukrainian crews wounded) off the Crimean coast on their way from Odesa to Mariupol Port. Russia...
read more
 We have been witnessing baffling developments in the last month, which corroborate our earlier observations on deteriorating liberal world order. On 20 October 2018, President Donald Trump stated his intention to pull U.S. out of INF Treaty and build up its arsenal...
read more
By Anne Speckhard*, Ardian Shajkovci** The Syrian civil uprising, abuses by Syrian President Bashar Assad, and calls from terrorist groups such as the Islamic State and Jabhat al-Nusra, an offshoot of al Qaeda, resulted in an estimated 40,000 or more foreign fighters...
read more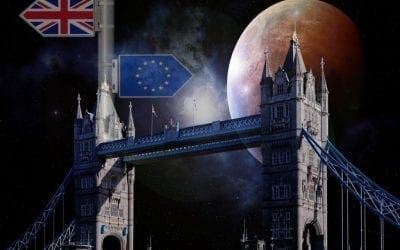 The negotiators have finally reached an agreement on the UK's withdrawal from the EU on 14 November after months of hectic bargaining. The development hit the headlines and spread over the social media. Yet, is it really over? Do we know what has happened and what...
read more